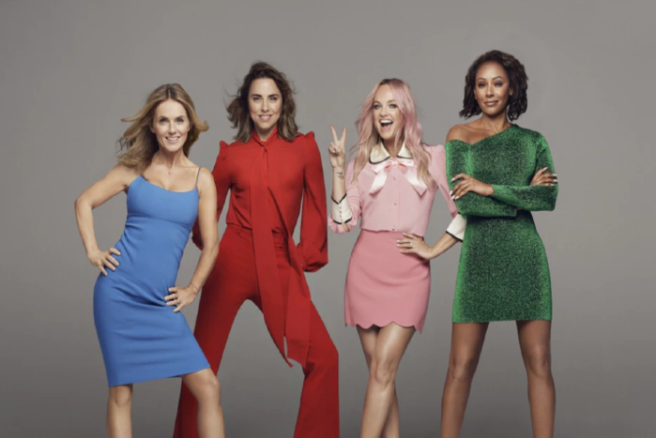 Glastonbury headliners are always a MAJOR deal, it's Coachella's British, more down-to-earth cousin, and the festival has attracted some of the music industry's biggest names since it began.
2018 saw the Kings of Leon, Jay-Z and The Verve headline the world class event, and now Mel B has let slip some possibly high-profile secrets regarding The Spice Girls and the infamous festival.
After selling out all nine of their stadium shows for their 2019 reunion tour, Scary Spice has now divulged that their sights are set on a huge career marker for the four-piece act, which is missing Posh Spice (sob).
Mel B let slip that "talks" are being carried out with bosses Michael and Emily Eavis, but she admits it would be a bit gas to bring their cheesy pop vibes to the edgy music festival stage.
"Glastonbury? It's been talked about," she told The Sun on Thursday. "But we're so pop and it's so cool — that'll be funny to me."
"I think Mel C would really appreciate us doing that — she's the cool one. She's the cool indie chick."
Victoria Beckham is bowing out of their reunion, which disappointed fans who wanted the clique back to their best.
So far, only Stormzy has been announced as Glastonbury's next headliner, who will perform on the Pyramid Stage in June 2019.
Emma Bunton has said that it would be 'nice' (don't gush, Emma, it's only Glasto…) and Mel C has expressed an interest in the headliner slot since May.
During their six-year pop reign, The Spice Girls never performed on a single music festival stage. The band became a hit back in 1994 but split when Geri Horner left the group in 2000.
Glastonbury returns to Worthy Farm in Somerset on June 26 2019 after taking a break.