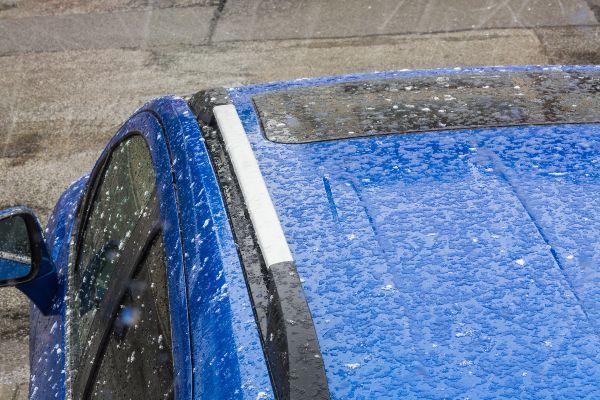 The weather has been far from cute lately, and sadly the Ester weekend may be no different.
While today will be mostly dry with a few sunny spells, there will be some scattered showers, particularly in the east. Temperatures will remain around 7 to 10 degrees Celsius.
Be especially safe Sunday night, as heavy rain is expected in the southern counties, and will travel northward overnight and into Monday.
A status yellow weather warning is in place from 6pm Sunday April 1 to 6pm Monday April 2.
— Met Éireann (@MetEireann) March 30, 2018
Frost, hail, and thunder risks are all possibilities over the Easter weekend.
Hailstones especially can make driving quite hazardous due to their unpredictable and localised nature.
If you find yourself in a downpour of hailstones, you are advised to reduce your speed without braking and to increase your braking distance.
As well, you should use your headlights (don't forget, your daytime running lights only give light to the front of your car) and, if need be, warn other drivers with hazard warning lights.
Drivers are also recommended to switch off cruise control when driving in treacherous conditions and avoid sudden steering movements or braking suddenly.
Stay safe out there gals.