Valentine's is upon us again, and while we're all for loving and being loved, there's always something a little contrived about February 14.
Queues in every shop for last-minute bunches of flowers, restaurants packed to the brim with couples who'd much rather be chilling at home… and the teddy bears. So many teddy bears.
This year, we're opting for something a little more subtle with our Valentine's plans. After all, there are loads of ways to show you love someone and not all of them have to involve rose petals and cheap boxes of chocolate.
Here are a few ways to show your love – without the cheese…
1. Choose your card wisely
Go for a handmade option, or pick one of these no-bullsh*t cards by one of Ireland's many genius designers. You don't have to buy a card plastered with hearts just to make someone feel loved… promise.
2. Make your gift personal
Ditch the loveheart teddy and go for a little momento of your relationship instead – a photo collage, a framed receipt/ticket stub from your first date, or a copy of the film you both watched on your first awkward trip to the cinema.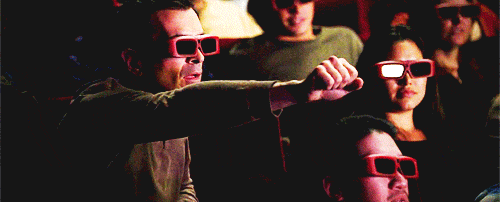 3. Surprise them with their favourite meal at home
Deliveroo offers delivery from top Dublin restaurants – everywhere from Carluccio's, Brother Hubbard and Dillinger's to Leo Burdock's – direct to your door in an average of 32 minutes. What more could you want for a night in?
The Deliveroo team were out to #ShareTheLove in Dublin yesterday – so be sure to show yours this weekend.
4. Whip them up breakfast in bed
You don't need to go all gourmet – some eggs, toast, avocado, OJ and coffee make for a cheap and totally delicious brekkie. Plus, once it's made you can hop back into bed and get cosy too!
5. Plan a totally chilled out date day
Sometimes you just need to forget what you "should" be doing and go with your own flow. Binge-watch Netflix all day, go to a double feature in the cinema, head to the beach for a long walk followed by chipper chips… whatever it is, do something that'll leave you both relaxed and smiling from ear to ear.
6. Book a cheap trip to somewhere you've never been
Budget airlines are perfect for random mini breaks, but if you want to stay closer to home, simply head off on the train or bus to a county you've never visited before. Beats a package trip to Lanzarote any day.
7. Just say it
Sometimes just saying the words "I love you" is enough to give your other half the best feeling in the world.