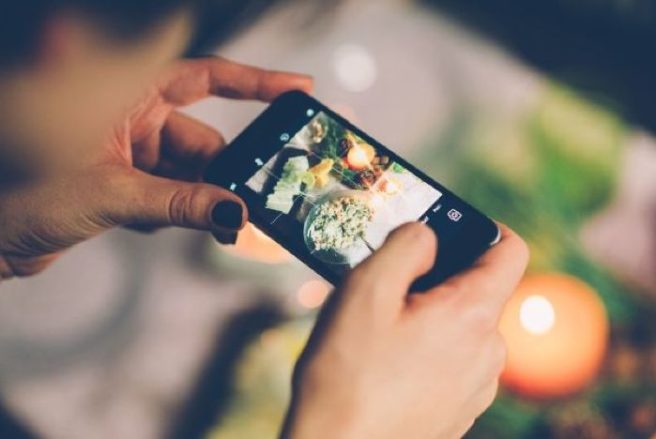 The results are in for the most Instagrammed food in the UK, and it's not what you think.
Our Insta feeds are usually full of delectable burgers, homemade pasta, and gluten-free treats, but surprisingly, none of these made the cut.
And even though basic bitches are constantly snapping the perfect angles of their overpriced eggs benedict smothered in hollandaise sauce beside their bottomless mimosas, brunch food did not make the top slot either.
So what did?
Curry dishes were reported as the number one food to flood Instagram's feed, according to data analysis done by Stay in Cornwall.
The delicious, Asian dish was followed by avocado, fish and chips, and Yorkshire pudding.
We were shocked that curry overtook avocado in the ranking, since the green fruit has been all the rage recently.
Avocado BLTs, avocado salads, avocado toast – even avocado ice cream has taken over the Internet, dominating millennials diets all over social media.
Nevertheless, bowls of spicy Jalfrezi and Madras soaking over rice have won the popular Insta vote, with over double the amount of avocado pics posted this past year.
The rest of the photogenic foods ranked as followed:
Curry – 551,701

Avocado – 271,789

Fish and chips – 63,856

Yorkshire pudding – 51,556

Cream tea – 45,189

Sausage roll – 29,113

Trifle – 11,359

Chip butty – 9,121

Cornish pasty – 6,393

Beef Wellington – 2,432
There is undoubtedly some bang-on hangover foods here like fish and chips, sausage rolls, and chip butties.
For real though, if you come home locked after a sesh and don't eat crisps or chips on buttered bread, then you're not living your best life.
It seems the UK's current guilty pleasure is late-night, curry takeaways, and we wonder what it will be next year.
Perhaps avocado will take the lead, but until then keep calm and curry on.