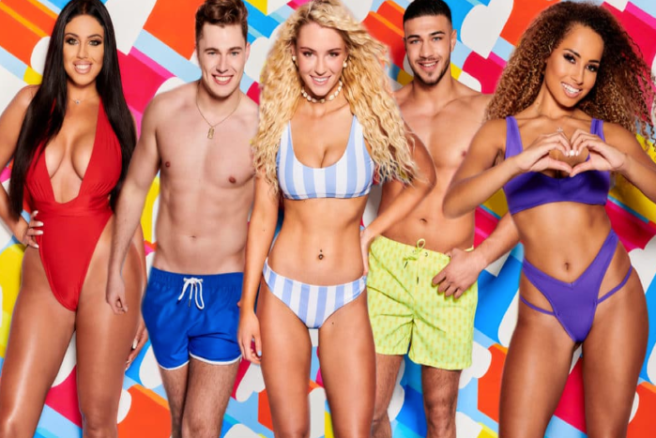 We can all acknowledge that Love Island can have a damaging effect on our mental health.
For one, we arguably lose a few brain cells any time we binge a series of it, but also the lack of diversity in the show is stark.
From racial issues to ridiculously high beauty standards and zero plus-size contestants, it can all be a bit draining.
A new poll conducted by professional marketplace Bidvine has now revealed that four-in-five people feel insecure when they watch the ITV2 hit reality show.
Let's face it, the show depicts scantily-clad stunners in bikinis and swimwear all day looking gorgeous, and rarely ever shows them eating.
Presumably, there was pressure from producers and the show's bosses on the Islanders to maintain a certain weight and look when they entered the villa, which implies that finding love is purely for super skinny, athletic, bronzed beauties.
From an audience perspective, the show is as far from reality as it can get.
The Bidvine poll also showed that one in eight respondents claimed they had looked up plastic surgery costs whilst watching Love Island.
73 percent said that they felt insecure about their body and 55 percent said the same about their face.
53 percent of the programme's fans also said that they had looked up personal training costs, and 47 percent had searched for nutritionist services.
"Seeing chiselled bodies on Love Island and the summer months approaching, it is amazing to see how many people are seeking out fitness professionals,' said Russ Morgan, Co-Founder of Bidvine.
Morgan warned that pursuing a healthy lifestyle needs to be done for the correct reasons, and not for body image issues.
Are your teenage children watching #LoveIsland?

Research suggests that reality TV can fuel young people's anxieties about their bodies.

Here are some ideas to talk to your children about body image and the unrealistic expectations reality TV creates
https://t.co/qR3ORVx28n pic.twitter.com/7cywC4CRvB

— CEOP (@CEOPUK) June 12, 2019
Russ also elaborated on the value of seeing your own unqiue beauty;
"Don't let a television show dictate how people "should" look and don't work towards that unrealistic standard. Instead, pursue a healthy lifestyle and be confident in knowing that everyone is beautiful."
Since the show began on June 3, there has been a shocking 38 percent increase in personal training bookings through the professional marketplace and a 22 percent increase in nutritionist bookings.
Also: don't expect the Love Island producers to care about the contestants. The show has so far sparked three suicides and they were advised not to go ahead this year, and still did. They also think 'body inclusivity' would stop people watching.

— Matt Haig (@matthaig1) June 17, 2019
The show's bosses caused outraged when quizzed on their lack of body diversity, after which they claimed the reason is because they "want people to be attracted to each other."
People of any look, race, gender or weight are attractive, there is no one standard of the perfect beauty ideal and the show is causing toxicity.
Make sure to take care of your mental health and be aware of how damaging insecure emotions can be as you focus on fitness. F*ck the 'summer bod' trope.
Feature image; Love Island/ITV