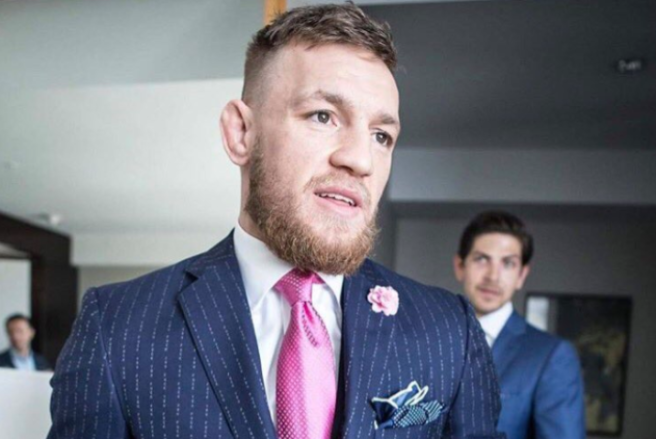 Conor McGregor will soon be adding silver screen star to his list of accolades.
The MMA icon is about to find success outside of the octagon, as Universal Studios has just leaked a teaser trailer for an upcoming biopic all about the Irish star.
Here it is, the first look teaser for @TheNotoriousMMA Conor McGregor: Notorious. The official film. Coming Soon. https://t.co/1oXtJBrwfq pic.twitter.com/Z4M8ASJJHs

— UniversalPicturesEnt (@UniversalEnt) July 24, 2017
The film, aptly titled Notorious, is set to still be in the filming process, to capture the hugely anticipated McGregor vs Mayweather fight.
'History. All left when I'm gone,' begins a speech by Conor in the trailer.
The film was shot over four years, and is set to document his explosive career and humble beginnings.
McGregor Sports and Entertainment and Universal Pictures have teamed up to bring you "The Notorious"
Coming soon, to a theatre near you! pic.twitter.com/98D0KVSYhy

— Conor McGregor (@TheNotoriousMMA) July 24, 2017
'Notorious is the exclusive, all-access account of Conor's meteoric rise from claiming benefits and living in his parent's spare room in Dublin to claiming multiple championship UFC belts and seven figure pay-packets in Las Vegas,' reads the film's description.
'Featuring unprecedented access, never before seen moments and explosive fight footage, this is the ultimate behind-the-scenes look at a sporting icon and his spectacular rise from the bottom to the very top.'
There is no word yet on when the film will be out, but we can already tell it will be a box office breakthrough.