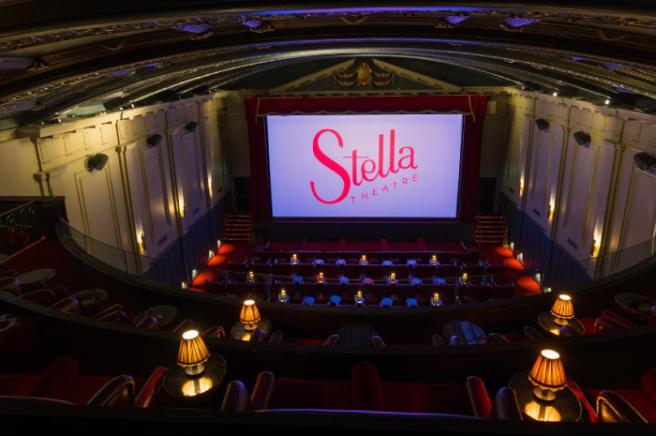 There are some crackin' events coming to Dublin in August, but the end of summer has brought an alcohol-free initiative in The Stella Theatre that is most definitely catching our eye.
'Sip and See' is part of the Peroni Libera Series, featuring the Italian brand's first new non-alcoholic beer; Peroni Libera 0.0%.
'Libera' translates to 'free' in Italian, and it means that you can have the freedom to choose a 0% alcohol beer or opt for the regular Peroni if you're looking to let loose.
To celebrate the new drink, Peroni are hosting a series of stylish, alcohol-free, monthly social events this summer called the Peroni Libera Series, where you can enjoy chilled out get-togethers with old friends or new acquaintances.
Next week's 'Sip and See' takes place in the Stella Theatre in Rathmines on Wednesday, August 7. Guest can enjoy some Italian cicchetti bites when you arrive, including bruschetta, arancini and Italian cured meats and cheese,
Sit back and enjoy Baz Luhrmann's iconic take on the Italian love story of Romeo + Juliet, featuring Leonardo Di Caprio from back in the day, and Claire Danes. Those comfy Stella seats can't be missed.
The event kicks off at 5.30pm on Wednesday at 207-209 Rathmines Road Lower, Dublin 6, and tickets are priced at just €20 for the over 18s 'Sip and See'.
Book your spot here for some serious romance and gorgeous Italian food. Plus you can drive home if you enjoy Peroni Libera 0.0%, and who doesn't love to avoid the hassle of getting home late at night on public transport?
With a stunning flavour of fresh citrusy hops, the beer will be oh so satisfying but without the hangover. To find out more, head to houseofperoni.com.
Feature image: Stella Theatre