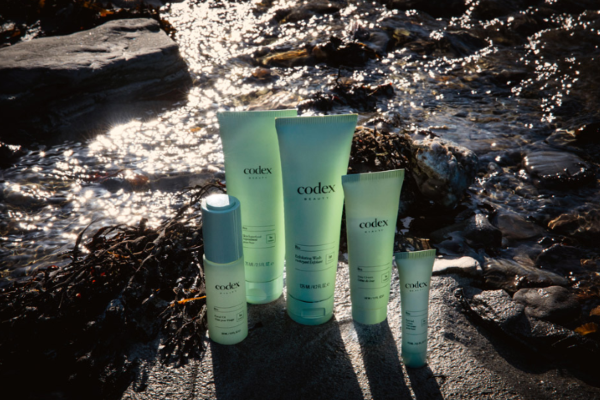 Codex Beauty has been making waves across the beauty industry for it's bioscience-led initiative that sets a new standard for organic luxury skincare.
The company was founded in Silicon Valley by Barbara Paldus, a Stanford-University electrical engineer with a Ph.D and entrepreneur skills to burn. Codex Beauty is led by a team of scientists, botanists, dermatologists and cosmetic chemists who believe in utilising science to harness nature in it's purest form.
Recently Bia Beauty, the Irish company founded in Cork by herbal scientist Tracey Ryan, was bought by Codex Beauty and their latest collection has blown any expectations we had out of the water.
Codex Beauty is a collective of global brands which are built on science, organic and vegan ingredients, plant-based preservatives, pharmaceutical-grade processes, safety and efficacy trials, innovative and sustainable packaging and third party certification.
"We are dedicated to telling you exactly why our products were created and how they will impact your health and skin," Paldus explains.
"Nothing at Codex Beauty is ever 'good enough'. We are always searching for the next discovery or technical breakthrough. We will never stop innovating and improving. That is engrained in our DNA." The name Codex comes from the ancient bound manuscripts that changed how knowledge was shared.
The company truly believe that education and information about skincare is imperative. Clean beauty and transparency is what they're all about, and we couldn't love them more.
Tracey Ryan is the master alchemist behind the Bia Collection, which blends ancient Irish herbal knowledge with modern science. Bia is powered with bio-actives found in native Irish plants.
The local, organic ingredients are developed with sustainable, pharmaceutical-grade manufacturing practices.
The Bia Collection is an essential unisex collection designed to cleanse, hydrate and protect the skin to achieve a healthy and radiant appearance.
1. Bia Exfoliating Wash, €50
The Exfoliating Wash is a multi-purpose cleanser made to exfoliate, tone and polish skin.
Suitable for all types of skin, the wash uses natural Jojoba grains and is infused with elderflower water, grapefruit, safflower and milk thistle oils for toning and cleansing benefits.
2. Bia Day Cream, €78
The Bia Day Cream is made with calendula and serrated wrack herbs, and works as a daily facial moisturiser which restores and hydrates the skin.
The moisturiser combines the revitalizing effects of calendula and the hydrating properties of hyaluronic acid to moisturise, provide intense nourishment and reduce irritation and redness. It's a facial staple, don't miss out on it.
⠀⠀⠀⠀⠀⠀⠀⠀⠀
3. Bia Skin Superfood, €55
The hydrating and nourishing treatment cream for your face, hands and body is getting rave reviews. It's a gorgeous fragranced skincare product which leaves your skin feeling healthier than ever.
It's made with the unique BiaComplex™ herbal formula, and treats dry, flaky or irritated skin and leaves it silky smooth.
4. Bia Eye Gel Cream, €72
This lightweight, cooling and brightening eye gel helps to reduce undereye puffiness and dark circles, and offers instant hydration and soothing.
The fragrance gives off a hint of immortelle and rose. Suitable for all skin types, with arnica oil, aloe vera, bladder wrack and cucumber as the key ingredients. You'll be immediately cooled and revitalised.
5. Bia Facial Oil, €100
This product is quickly becoming a cult classic, and for a good reason. Once again, it works for all skin types and offers a delicately woody and herbaceous scent from rosemary and bog myrtle.
The light, dry oil helps to hydrate, seal in moisture, firm and smooth the skin using ingredients like rosehip, sea buckthorn, prickly pear, rosemary, kiwi seed and baobab oil.
You can shop the full Bia Collection on Codex Beauty's website here. Try clean skincare products which harnesses the power of indigenous Irish botanicals and cutting-edge technology ASAP, trust us.
Feature image: Codex Beauty