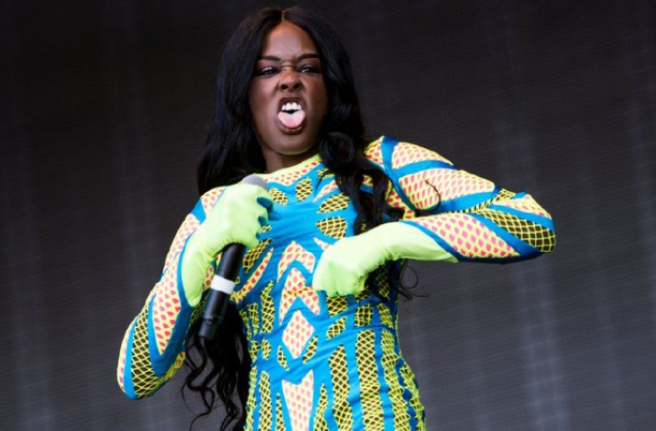 Azealia Banks is a woman of controversy, and her career has arguably been stalled and stopped multiple times because of her numerous spats with famous faces.
While Paddy Power was taking bets on whether or not the Harlem rapper would even play her set at The Academy last night, the 27-year-old miraculously showed up onstage.
She dedicated her gig to "All the beautiful Irish women", much to the amusement of the crowd of beloved fans who admitted that their rap hero was 'problematic', but has such good tunes you forget about it.
Banks hit the headlines yesterday after an incident on board a flight from Gatwick to Dublin airport, which led to the artist having to take the ferry to Dublin.
She ended up having quite the rant on board the Aer Lingus flight, calling Irish women 'ugly' and launching into a tirade about our Celtic people.
"I've had enough of y'all oompa-loompa looking, spray-tanned, crazy-looking b****es tonight," she raged, which was characteristic of her numerous feuds with other musicians.
"The girls have scurvy, they're vitamin deficient, need some calcium tablets."
Reviews of the show claim the rapper brought an impressive set to her debut Irish show, channelling talent which is arguably gone to waste as her Twitter arguments have only done her damage.
Fans know her attitude well enough to dispel any negative thoughts of her social media ranting, choosing instead to focus on her musical prowess, surprisingly soulful voice and explosive rap verses.
"I'm a rude b**ch nigga, what are you made up of?" she spits on her classic hit, 212.
The 'Queen of Ireland' doesn't make any effort to cover up her personality, so take her with a pinch of salt but don't try to deny that the gal has talent.