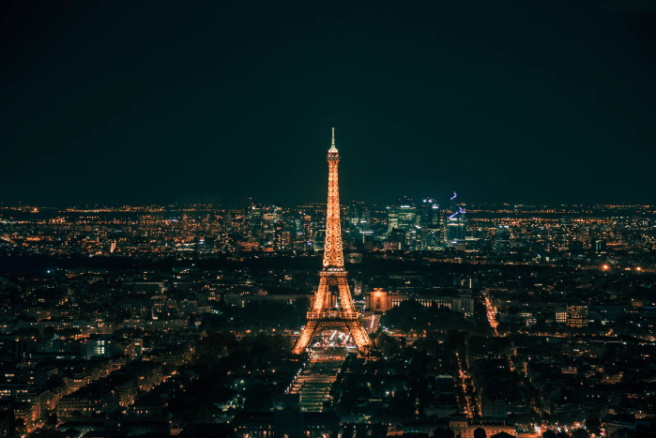 January is really a month for the winter blues. Christmas is a hazy memory, you can't quite shake that cold that's been bothering you, and summer seems like an eternity away.
Why not escape for a weekend to see some of Europe's most incredible sights, and stay in the best Airbnb's you can find. Treat yo'self, gowan.
Luckily for you, we've curated a list of some of the continent's best apartment finds.
We've already booked our flights straight out of Dublin airport, ASAP….
1. Zagreb, Croatia
This new stylish apartment is in the perfect location in the centre of the beautiful Zagreb, on Križanićeva street.
For a quiet and safe space which is still central, this is one of the best areas to stay in. Close to the main city square, central bus and train station, everything is easily within walking distance.
A modern, contemporary apartment with a monochromatic décor theme, yet still so comfortable, this apartment is perfect. It can host three guests, and has two beds and a bath.
2. Prague, Czech Republic
Prague is an incredible city to visit, the Old Town is stunning and has a huge amount of history, and most of the town is within walking distance.
It also is home to some of the best pub crawls in the world, just sayin'. This gorgeous boutique apartment has us DROOLING.
The spacious design, the window panels allowing light to stream in, we just need to stay here ASAP.
The boutique apartment is located in the Bohemian Zizkov district, packed with unreal cafés, bars, restaurants and bars with some amazing views of Prague.
3. Paris, France
We have found a sunny, cosy studio apartment LITERALLY just down the road from the Eiffel Tower. What more would you need?
The charming apartment is ideal for an escape to the Parisian life; it's both residential and family-oriented.
There are windows throughout the apartment to let in the French sun, and the location is absolutely perfect; the seventh district of Les Invalides
Just picture yourself having a coffee and croissant downstairs, looking out the window at the Parisian aesthetic. We can.
4. Berlin, Germany
A 'superhost' owns this GORGEOUS Berlin apartment, which can house four guests and his also an absolute bargain of an offer for what you're getting.
The apartment is a short walking distance away from some of Berlin's top spots, with restaurants, shops and bars surrounding the area.
The subway station is only a seven minute walk away, and the location is both safe and central. You'll be prancing around Alexanderplatz in no time…
5. Barcelona, Spain
This spacious loft is on Airbnb Plus, and for a good reason.
The stunning studio apartment has an actual JETTED TUB. Be still my beating travel heart. The location is extremely central; with the city's main sights within walking distance.
The New York-style space has exposed brick walls, high ceilings of rustic Catalan wood and bold modern art.
Catch some rays on the balcony and make use of the space's incredible amenities.
6. Rome, Italy
This 'superhost' certified apartment in the centre of one of Europe's most renowned cities is GOALS.
The apartment can house up to four guests, and is located on the first floor of a beautiful palatial residence just minutes from the Piazza Della Repubblica.
The studio home is freshly renovated, filled with light and more luxurious than our future. We LOVE.
7. Edinburgh, United Kingdom
This stunning Georgian apartment in Edinburgh's New Town is one of the best Airbnb's on the market.
The loft is a ground floor flat in the famous area, with absolutely every part of the city within walking distance. The apartment is spacious, has fantastic amenities such as a bath, and even an indoor fireplace for those cold January months.
The beautiful home as Wi-Fi, free parking down the road and houses two guests easily, with comfort being the essential promise.
8. Vienna, Austria
This sunny apartment is extremely sought after, for it's dedication to space and light.
It can house four guests, and they can each experience the unique, warm decor of the apartment while being close to the most famous parts of Vienna.
The metro station at Ober-St. Veit is only a seven minute walk away, with the home featuring a spacious living room with a kitchen, one bedroom and a bathroom.
The terrace can be used in summer to soak in that European sun that we Irish can never seem to get.
9. Krakow, Poland
Poland is a great country to escape to, especially because of how affordable it is.
This chic loft apartment in central Krakow is only €18 PER NIGHT, we cannot believe how great it is.
Beautiful, modern studio for one or two people has air conditioning for the hot summer months, and is located on Bonerowska Street in Krakow city centre.
The space is less than five minutes walking distance away from Krakow's main historical sights including main square, Wawel Castle, the Jewish Quarter and more.
10. Amsterdam, The Netherlands
The hosts don't call it the 'stairway to heaven' for no reason. Amsterdam is one of Europe's most interesting cities, with a huge amount to do and some immensely picturesque locations to visit.
Little loft apartments near the canals and boats are such a dream come true, and this luxury apartment with warm, modern décor is perfect for a weekend away with someone special.
The private trendy studio is built in the attic of an authentic 1880 Amsterdam house, and is located in the cool neighbourhood near the food hall and outdoor markets. I wouldn't book this if stairs aren't suitable for you, however, it's a steep climb up.
You all deserve a holiday, and January is the perfect time to escape the winter blues and catch the travel bug.