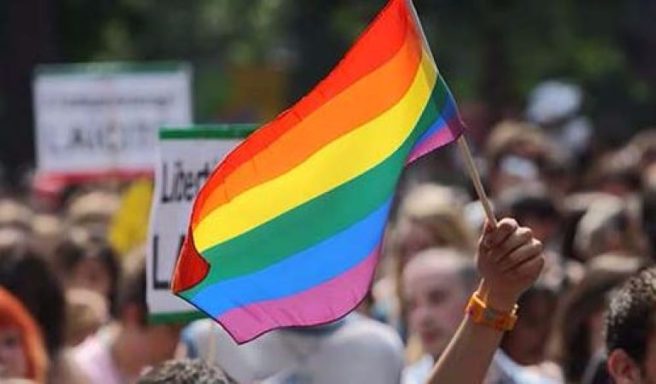 Twitter celebrates the legalisation of same-sex marriage in Austria
Just days after Tim Wilson, an Australian MP, proposed to his partner, Ryan Bolger, in Parliament in celebration of Australia's new stance on same-sex marriage, Austria has taken a step in the same direction.
According to emerging reports, Austria's Constitutional Court has declared that same-sex couples will be allowed to marry from the beginning of 2019, after determining that the current laws are discriminatory.
The ruling, which was published today, confirms that restrictions on same-sex marriage will be lifted at the end of 2018.
"The Constitutional Court nullified with a decision on December 4, 2017 the legal regulation that until now prevented such couples from marrying," read a statement from the court.
Twitter has wasted no time celebrating the news, with one social media user writing: "Australia and Austria allowing same sex marriage within one week of each other, finally. And the high court in Austria recognising it as a human right!"
Austria's constitutional court ruled Tuesday that gay couples will be able to marry in future, rather than just have a same-sex union. This should come into force on Dec 31, 2018 #GayMarriage https://t.co/YiFBw3Lwkw

— Sim Sim Wissgott (@SimSimWissgott) December 5, 2017
Laggards Australia and Austria allowing same sex marriage within one week of each other, finally. And the high court in Austria recognising it as a human right

— Armin Haller (@rminHaller) December 5, 2017
CONGRATULATIONS to Austria, who'll finally get marriage equality in 2019!

— Stefanie Gerdes (@MissSGolightly) December 5, 2017
FINALLY!
Marriage equality in Austria by 2019!
Congratulations to all my friends who now can be as happy and/or miserable as our parents have been :o)
Tonight we dine in Hell.. of a fabulous restaurant!#Ehefüralle #LGBTQ

— Darth Toco (@tocopherol) December 5, 2017
Fantastic news from Austria this morning where the Constitutional Court has struck down the ban on same-sex marriage. Equal marriage from 2019! Congrats to @ehegleich and all others who've fought for this!

— Richard Wingfield (@rich_wing) December 5, 2017