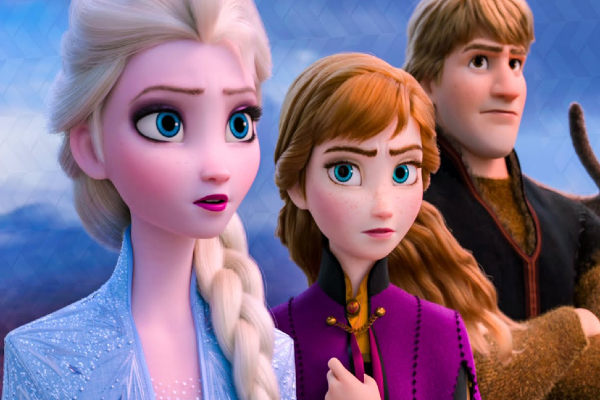 The first full trailer for Disney's highly-anticipated Frozen sequel has dropped, and it definitely has a darker atmosphere than the first flick.
The trailer shows similar themes to the first film, of siblings defying the odds and belting out some great ballads, but they face an even bigger challenge this time around.
The clip shows Elsa (Idina Menzel) running towards a dark and stormy sea, but her magical powers don't seem to be rescuing her from peril.
The past is not what it seems. The new trailer for #Frozen2 is here. pic.twitter.com/s54rzZW9K7

— Disney (@Disney) June 11, 2019
The troll Pabbie (Ciarán Hinds) begins a voiceover explaining about the dark world of enchantments up north, where Elsa and Anna are heading.
"Elsa, the past is not what it really seems- you must find the truth," he says. "We have always feared Elsa's powers were too much for this world. Now we must hope they are enough."
A wild adventure outside of Arendelle is in the works, but will it be too dangerous for the sisters and their friends? The royal siblings are possibly searching for answers behind their parents' past.
The first film garnered over $1.2 billion in revenue worldwide, and the sequel's production values look a lot higher.
The audience is shown stunning, more detailed landscapes of forests, mountains and seas alongside our favourite characters; Anna (Kristen Bell), Kristoff (Jonathan Groff) and Olaf (Josh Gad).
The trailer doesn't give anything away about the soundtrack for the sequel, but we're sure Robert Lopez and Kristen Anderson-Lopez have some great songs in store for us.
Frozen 2 will be released November 22 in all cinemas.
Feature image: YouTube