The first season of crime drama Mindhunter had the world and it's mother absolutely hooked, and season two is on the horizon.
Good news for all the superfans: The release date has been confirmed by executive-producers David Fincher and Charlize Theron, and it's SO soon.
Theron let slip to radio host Howard Stern back in May that we'll be getting the new series in August of this year, saying;
"Season 2 is coming out in August," she said. "Yeah, can't wait. Deep, dark… it's wonderful." Was she meant to tell us that? Most likely no, but Charlize does what Charlize wants.
Charlize Theron reveals an August 2019 release date for #Mindhunter Season 2 on SiriusXM's "Howard Stern Show" on Monday, April 29th. pic.twitter.com/dfzS9TVoQr

— Mindhunter News (@MindhunterNews) April 30, 2019
David Fincher later added on KCRW's The Treatment podcast, that Mindhunter season two will air on Netflix on August 16 of this year. That's only 35 days, people.
The intense show is set in the 1970s, and follows FBI agent Holden Ford and colleague Bill Tench as they interview some of the most notorious serial killers of all time.
Why? Basically to understand why they turn into psychopaths, so they can prevent future murders through the magic of psychology. Holden is actually based on real-life FBI agent John E Douglas.
Fantastic passion. pic.twitter.com/rpvYexeFxI

— Netflix US (@netflix) December 20, 2017
Season two will definitely feature Charles Manson, and the unnamed killer that pops up throughout season one will reappear. He's based on the 'BTK Killer' Dennis Rader, allegedly.
John E Douglas also spoke to John Wayne Gacy, 'Son of Sam' David Berkowitz and Charles Manson while he was an FBI agent, so these chaps will probably show up to creep us out.
Stars from season one Jonathan Groff and Holt McCallany are set to return as Holden and Bill, and Hannah Gross will hopefully return too. Netflix are keeping quiet about who will return from the cast…
Justified actor Damon Herriman has been cast as Manson in the next series, Collider have reported. Weirdly, he's also confirmed to play Manson in Quentin Tarantino's film Once Upon A Time In Hollywood.
Manson was the infamous leader of a dangerous cult who were brainwashed, and murdered pregnant actress Sharon Tate. The followers will appear in season two of the show, which should be fascinating.
Tex Watson led the group of Manson followers who murdered Sharon, which include; Jay Sebring, Wojciech Frykowski, Abigail Folger, Gary Hinman, Leno & Rosemary La Biance, Steven Parent, and Donald Shea.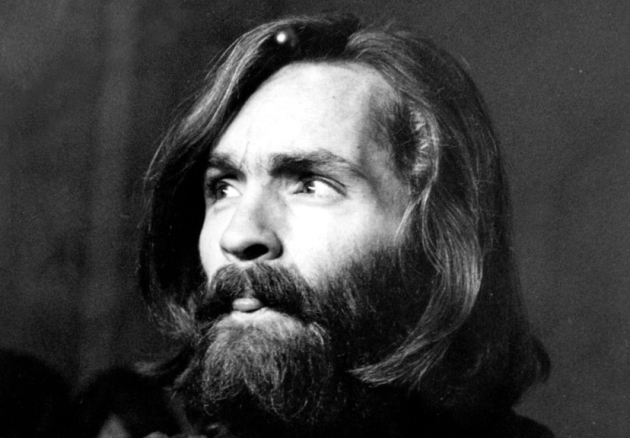 One INSANE theory suggests that Jonathan Groff's character Holden is actually a sociopath, which would blow our minds. Groff has disproved this theory though, which is slightly devastating.
"Everyone has said to me after they watch the show that they thought the character was a sociopath," he told Vulture. "And I had no idea! No idea… So many of my friends texted me, saying, 'OK, so when are you gonna start killing people?'
"I think the thing that they are aligning with… that I think is very similar, that we start to see more and more in our characters is this characteristic of narcissism and becoming self-obsessed."
Bring on August 16, we say.
Feature image: strangeharbors.com