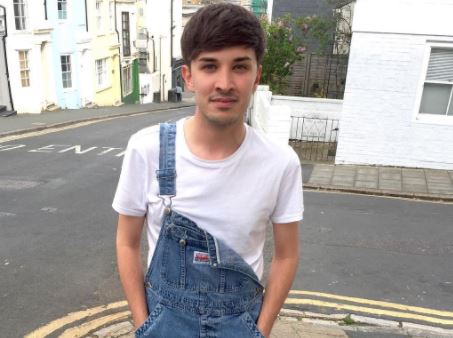 It's been one week since a terrorist atrocity brought Manchester to a standstill, and as the city struggles to comes to terms with the death of dozens of its citizens, countless stories continue to emerge about the people who lost their lives last Monday night.
Tributes have poured in for the young and old who were killed as an Ariana Grande concert in the Manchester Arena drew to a close, and one name which has been mentioned all over the world is Martyn Hett.
Remembered by Mariah Carey as a superfan and honoured by Nick Grimshaw as a 'character', the young man made a resounding impression on people far and wide through his creative, engaging and imaginative presence on social media.
And one Irish woman, who wanted to pay her own tribute, was much-loved illustrator, Holly Shortall.
'Paint me like one of your French girls' he said. I finally got around to it @martynhett you were one of a kind we will miss you forever," she wrote alongside her recent upload.
Three days after sharing a creation which epitomised his free spirit and the effect he had on this around him, Holly revealed she was overjoyed to learn that her illustration had been made into T-shirts.
"My heart is bursting that with his family and friends blessing, my tribute to our friend @martynhett will be made into tshirts by the wonderful @philipnormal with proceeds going to Martyn's family will update when they are available," Holly wrote alongside an image of the T-shirt.
Messages of support have flooded Holly's page since the news broke, with one follower writing: "This is amazing! Can't wait to purchase one. Great idea from a great person with a huge heart. He would be bursting with pride!"
"Such an amazing tribute, Holly! From what I've read, I'm so sorry I never got to know him, he seemed like an incredible human," added another.
You can purchase the T-shirts from the gofundme page which was established to honour Martyn's memory.