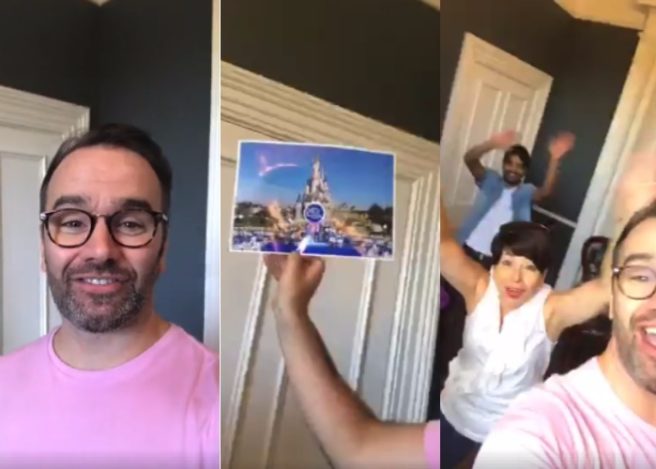 Thought your job came with some pretty decent perks? Think again.
While you spent this Monday daydreaming about sandy beaches and city scapes, the staff over at the White Moose Café were surprised with an all expenses paid, three-day trip to Disneyland Paris.
That's right, the owner of the popular Dublin café, Paul Stenson, has decided to celebrate its two year anniversary by closing up shop and treating all his employees to a well-deserved weekend away.
Paul made the announcement after gathering all staff members in the adjoining hotel, Charleville Lodge for a sing-song in honour of the café's second birthday.
"I'm delighted to say we're now doing very well for ourselves and I want you to give yourselves a round of applause for that. However and it's not with delight I say this, it's sadness – In January 2018, the cafe is going to close," he said.
"Yes, the café in January is going to close for three days because we are going to bring you somewhere".
Paul then held up a photograph of Disneyland Paris' famous Sleeping Beauty's Castle, asking his team: "Do we all know where that is?"
Of course, the news was met with cheers of shock and joy, with Paul concluding:
"We're bringing you to Disneyland as a way of saying 'Thank You' for all the hard, very very hard work you've done".
Look like we've got ourselves a candidate for boss of the year.