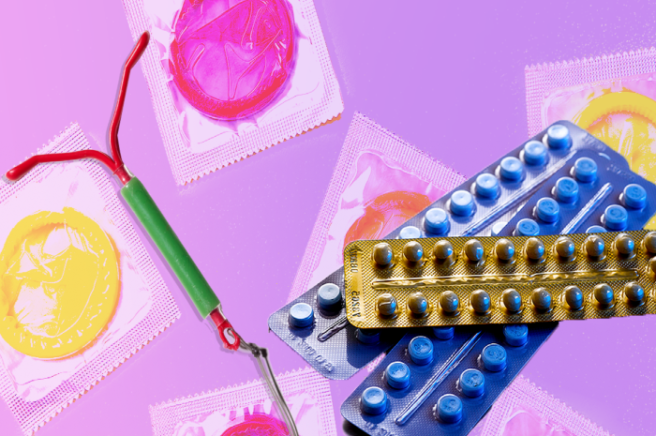 If you are unfamiliar with the term 'reproductive coercion', it's essentially when another person has more control over your reproductive health than yourself.
Hilary Freeman of The Guardian is now reporting that more women than imagined have no idea that reproductive coercion is a form of abuse.
Studies have revealed that a shocking one-in-four women who attend sexual health clinics report coercion over their reproductive lives, including 'contraceptive sabotage', such as covert condom removal.
According to BMJ Sexual & Reproductive Health, available evidence about the abusive behaviour needs to be updated to 2017 and widen the spectrum of activities involved to include familial pressure, criminal activity and exploitation within sex trafficking.
As well as not being able to choose contraceptives to use or take control of their own reproductive health, reproductive control takes the form of contraceptive sabotage, such as convert condom removal or needling a hole in a condom.
Not being able to decide whether to start or continue a pregnancy is a major factor, research shows, and the concept of reproductive control (especially over women's autonomy) by others was first described in 2010.
It is important we are aware of who is doing the decision making when it comes to reproduction and are mindful of how control over contraception can manifest itself into physical and psychological harm.@HFreemanauthor explores #coercivecontrol below:https://t.co/uvj59lG05N
Women's experience of interference with their autonomy goes back centuries, arguably, but research indicates that younger women are particularly vulnerable, as well as those in the black community and racial minorities.
The practice is scarily common, with women having decisions taken away from them by partners, exploiters or family, invalidating consent.
One-in-four women attending sexual healthcare clinics are reporting persuasive methods, emotional blackmail, threatened or actual infidelity and physical violence predominantly perpetrated by male partners but also criminal gangs.
Other examples of contraceptive sabotage include; partners lying about having a vasectomy or sterilisation, refusing to wear condoms, forceful removal of condoms, not using the withdrawal method properly, piercing barrier contraceptives or throwing away contraceptive pills.
Condom removal during sex is referred to as 'stealthing', and is now classified as sexual assault. Spiking drinks or food to induce abortion also was mentioned as occurrences.
The consequences are often emotionally difficult to bear; unintended or unwanted pregnancy, higher abortion risk, higher STI rates and emergency contraceptive usage.
Women in violent, abusive relationships prove especially vulnerable to reproductive coercion, but many are unaware that they are being subjected to reproductive control.
"The degree of control that a male partner can have will vary from mild to extreme. Milder amounts of control may not be perceived by the victim as unhealthy or abusive."
"Women in a long term relationship may become inured to significant levels of reproductive control," the study's authors write.
The study calls on healthcare professionals must play a crucial part in noticing and preventing this horrifically controlling behaviour.