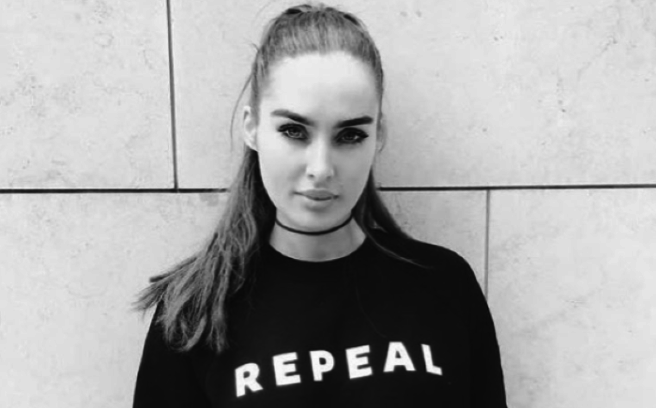 This Saturday, thousands of women will march from the Garden of Remembrance to Dáil Éireann in this year's March for Choice.
Many of them will be donning their Repeal jumpers with pride to utilise their outerwear as a form of political statement.
Repeal jumpers have been off the market for a number of months, but the demand for them continues (so much so, that a number of months ago, SHEmazing uncovered a black market producing fake jumpers).
Aside from a Repeal pop-up in Nine Crows last December, the jumpers have been notoriously tricky to get ahold of since last summer.
Now, the Repeal Project have announced that on the morning of the march, a limited number of the now iconic black slogan jumper's will be available.
The proceeds from the sales go to The Abortion Rights Campaign Ireland, making them the ideal way to both visually and financially show your support for the cause.
The pop-up will be held at Indigo & Cloth, where the jumpers were originally sold.
They will also be selling Repeal necklaces at the pop-up.
According to an Instagram post, the Repeal Project will completely relaunch this October.