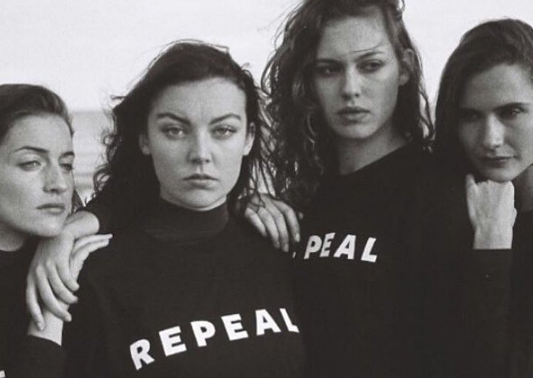 Still after a Repeal jumper? Here's where you can FINALLY get one
Thousands of Irish women marked International Women's Day by taking to the streets in both the strike and march to repeal the 8th amendment.
The Repeal Project has gone from strength to strength since its conception, and supporters of the movement can be identified by their distinguishable black slogan jumper.
Unfortunately, the jumpers have been out of stock for months, despite the demand for them.
Aside from a Repeal pop-up in Nine Crows last December, the jumpers have been notoriously tricky to get ahold of since last summer.
Luckily, for those who still hanker to get their hands on one, the Repeal Project has announced that they will be restocking their online store on April 23.
The store previously sold the jumpers as well as T-shirts, and even hinted at some snazzy bomber jackets.
The proceeds from the sales go to The Abortion Rights Campaign Ireland, so you can now sartorially support the cause while donating to it financially.
People have been going to great lengths to get their hands on the jumpers, and SHEmazing! even previously exposed a black market of counterfeit jumpers.
Mak your calendars if you've been waiting all these months to get your hands on the real deal.