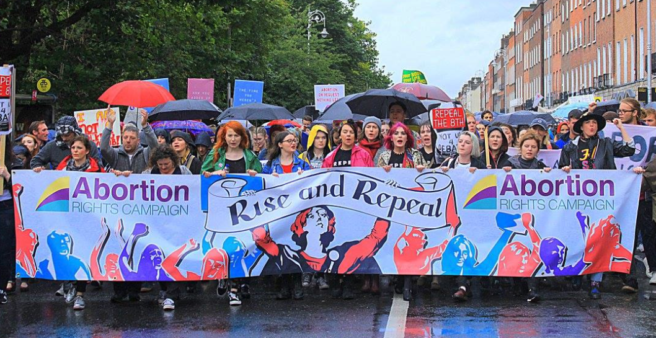 Repeal jumpers at the ready – the 6th Annual March for Choice takes place in Dublin this weekend.
On Saturday September 30, pro-choice campaigners from across the country will descend on the capital city to fight for the right to free, safe and legal abortion in Ireland.
In what will be the last march before a referendum is called, Abortion Rights Campaign are calling on the citizens of Ireland to make their voices heard.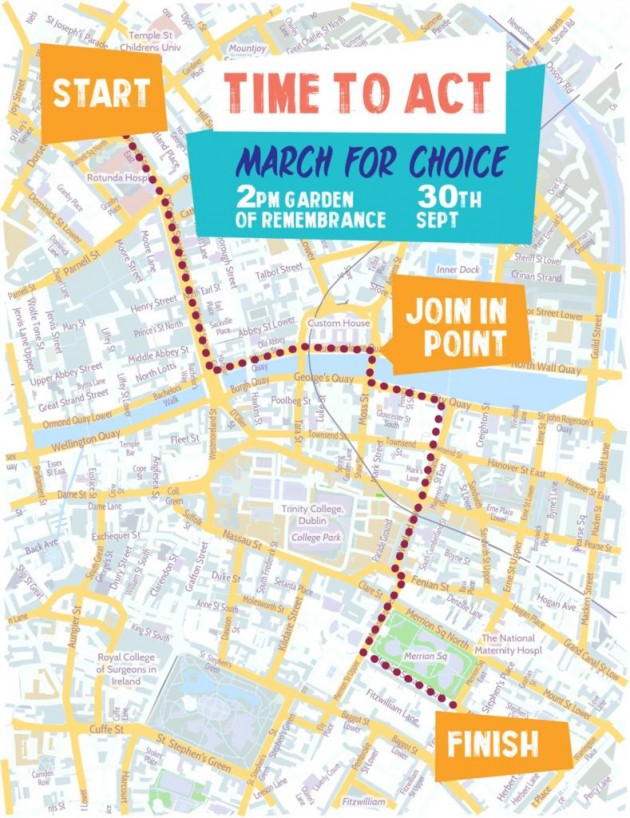 Assembling at the Garden of Remembrance on Parnell Square from 1.30pm, campaigners will take to the streets before marching on Dáil Éireann at 2pm.
Proceeding down O'Connell street, marchers will turn left at the quays towards The Custom House. Those unable to walk the full route are advised to join the march at this point.
Crossing the Liffey and moving toward the back entrance of Trinity College, campaigners will proceed down Pearse Street and onto Merrion Square, before finishing up outside Dáil Éireann.
Here, crowds will hear from speakers who will drive home the message that although the march may be over for another year, the fight is not over until our government legislates for free, safe and legal abortion in Ireland.
Join us on Sept 30th to make your pro-choice voice heard, It's Time to Act! https://t.co/juFZljZtFa pic.twitter.com/T4evGJqxW2

— Abortion Rights IE (@freesafelegal) July 17, 2017
Those wishing to travel to the march on Saturday have a number of options available to them. Pro-choice groups across the country have organised a number of buses scheduled to leave from Belfast, Clare, Cork Galway, Donegal, Derry, Kerry, Limerick, Longford, Meath, Sligo, Tipperary and Wexford.
You can find more information and a full list of available transport here, on ARC's Transportation Facebook page, where many campaigners have organised carpools from every corner of the country.
This is our last chance ladies, so make sure you make your voice heard!