'My body, my choice' The people who turned out to Strike4Repeal
#Strike4Repeal is taking place today, to mark International Women's Day.
Massive crowds gathered on O'Connell Street to rally against the 8th amendment to the constitution.
When by-standing members of An Garda Síochána were asked about the size of the gathering, they replied that it was "far too many to count," though the figure is estimated to be in the thousands.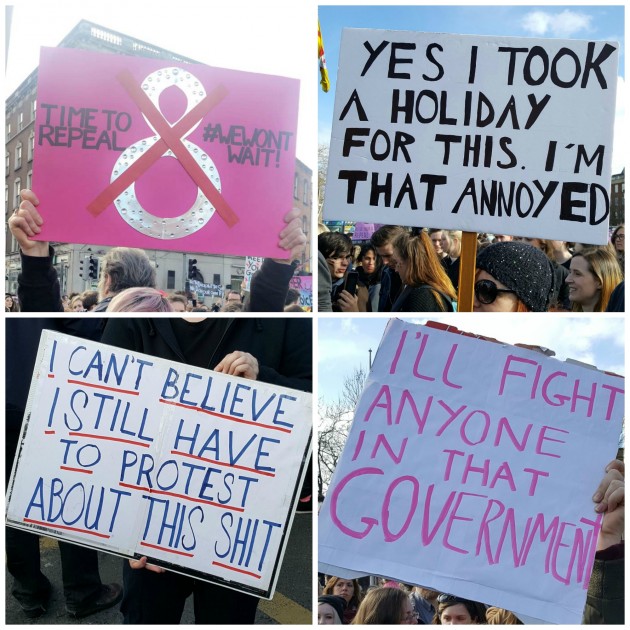 O'Connell Bridge was brought to a complete standstill, as the peaceful strike assembly took the bridge as their own.
Chants of "my body, my choice," and "Enda, Enda, we want a referenda" were the backing track to the gathering.
"We've been really overwhelmed with the amount of people here today," commented Claire Brophy, one of the strike organisers.
"We had great support online and we know that we had great support nationally and internationally, but to see this number is just mind blowing, and I think it sends a very clear message to the government, who must already know by now that what the people want is a referendum and that we wont wait."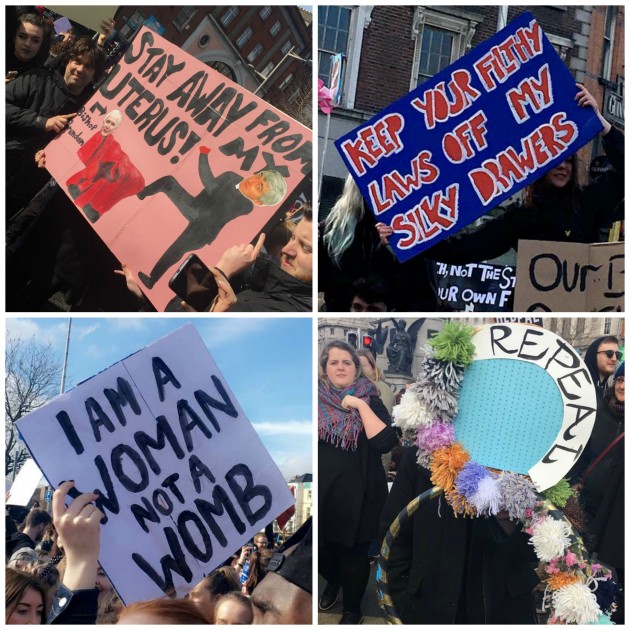 The strike began at 10.30am with a picket outside the Department of Justice, before making its way down to O'Connell Bridge by 12.30pm, where crowds swelled as people joined the throng while on their lunch break.
"I'm here striking to show my support. I've been going to the annual abortion marches every September since they started and it's amazing to see how they've grown in size," commented one pro-choice striker.
"More and more people are aware of the issue of the 8th amendment and the risk that it poses to women's health and lives, the more attention it has gotten over the years between cases like Miss Y and Savita Halappanaver."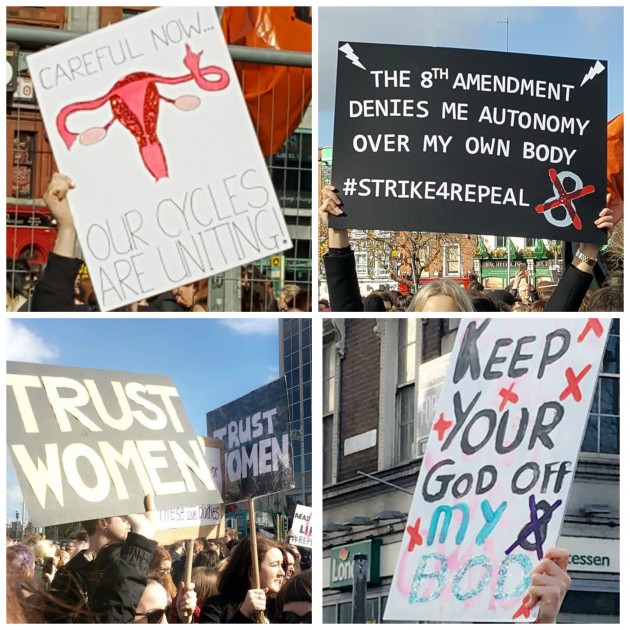 "The abortion issue has effected the lives and health of many women and even recently, with the Tuam babies scandal, the hypocrisy of the Catholic Church and the fact that they're advocating for life when actually they have a horrible history with the treatment of women and children," she said.
"I think Ireland has waged a war on women that our generation can face and seeing all the support coming out today is just amazing."
If you couldn't make it to the strike this afternoon, a March for Repeal is starting at the Garden of Remembrance at Parnell Square in Dublin at 5.30pm this evening, marching to the Dail to conclude the day of abortion rights activism.