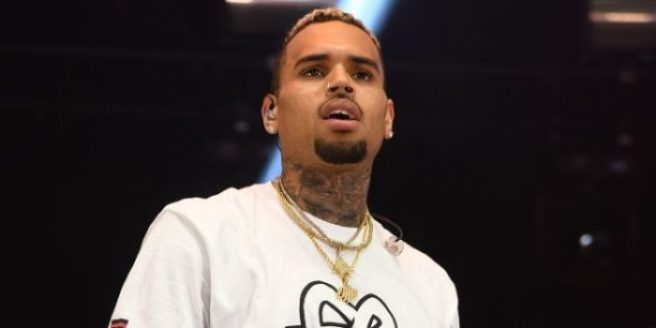 French police officials have released American rap singer Chris Brown without charge following a rape accusation.
The investigation into the alleged incident is continuing, the Paris prosecutor's office told BBC.
Brown was released after he and two other men were arrested following the allegations. The singer has singe taken to Instagram to claim his innocence.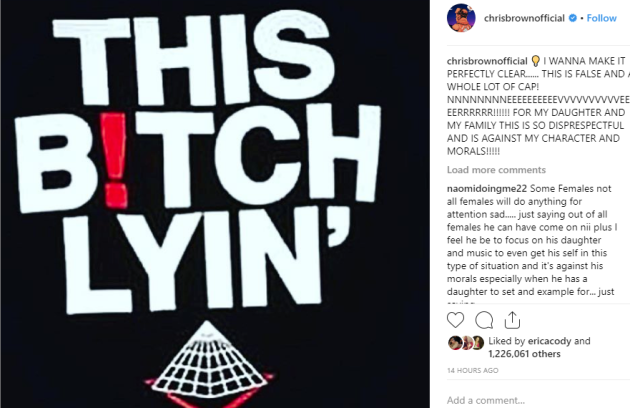 Instagram / @chrisbrownofficial
To his 50 million followers, he posted an image of some text which reads 'this b!tch lyin.'
'I WANNA MAKE IT PERFECTLY CLEAR…… THIS IS FALSE,' he wrote.
'NNNNNNNNEEEEEEEEEEVVVVVVVVVVEEEEEERRRRRR!!!!!! FOR MY DAUGHTER AND MY FAMILY THIS IS SO DISPRESPECTFUL AND IS AGAINST MY CHARACTER AND MORALS!!!!!'
The two men arrested alongside Brown have also reportedly been released.
He is no stranger to run-ins with the law; in 2009 he was arrested and charged with physical assault charges following an incident with his then-girlfriend, Rihanna. As a result of the assault, he was charged with felony assault and making criminal threats in that incident, and received five years probation and community service.
He was also arrested in 2013 after an alleged incident in a hotel in Washington and kicked out of rehab that same year for smashing his mother's car window during a family session.