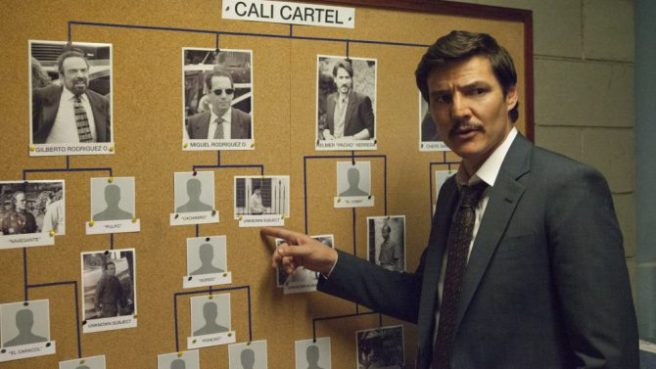 A location scout for the hit Netflix series, Nacros, has been found dead after he was shot multiple times while searching for filming locations in central Mexico.
Carlos Muñoz Portal was discovered in his car on Monday in the rural town of Temascalapa, an area believed to have one of the highest murder rates in the entire country.
The motive for the shooting is not yet know, though according to reports, police have said his car appeared to have been involved in some sort of chase.
Terrible news about Carlos Munoz Portal. Narcos will certainly miss him as will the industry in general. A very sad and senseless murder.

— Gabriel Blake (@GabrielBlake_) September 17, 2017
A lack of witnesses mean Mexican authorities are struggling to piece together what little information they have.
The 37-year-old was an experienced location manager and had worked on a number of productions in Mexico including Man on Fire, Apocalypto and the latest Bond film, Spectre.
En parajes #Edomex, Carlos Muñoz Portal (37), buscaba locaciones para serie @NarcosNetflix . Fue encontrado muerto, por balas, en automóvil pic.twitter.com/Dbn6brJp1w

— Julio Astillero (@julioastillero) September 16, 2017
Netflix issued a brief statement, saying, "We are aware of the passing of Carlos Muñoz Portal, a well-respected scout, and send our condolences to his family. The facts surrounding his death are still unknown as authorities continue to investigate."
Nacros season four sees the location move form Colombia to Mexico, though it is not yet know if the producers will continue to seek out Mexico locations.