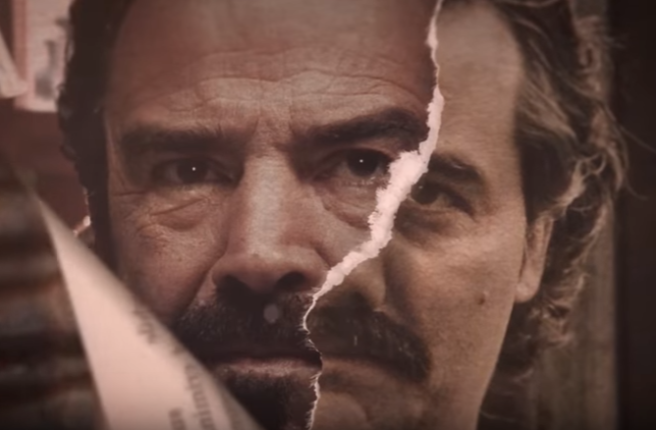 'Rise of a new empire': The trailer for Narcos season 3 just landed
Stop everything!
Netflix have just released the official trailer for the third season of drug cartel drama, Narcos.
Now that the hunt for Pablo Escobar has ended, the DEA have turned their attention to the powerful Cali Cartel, led by its four kings.
Unlike Escobar, this cartel prefers to bribe government officials and keep its violent actions away from the headlines.
However, just as Gilberto, AKA the "boss of bosses", announces his plans to walk away form the business, DEA agent, Javier Peña, enlists the help of American and Colombian law enforcement to take it down.
The new season of Narcos opens a complex world of new figures including Franklin Jurado, the cartel's money launderer who unknowingly puts his wife, Christina (Kerry Bishe) in mortal danger and David Rodriguez, Miguel's oldest son, who is reluctant at first to take a leading role in the cartel structure.
All rules have changed for the narcos and their opponents, but the questions is – will they realise this before it's too late?
Narcos season three, premieres globally on Netflix on September 1.