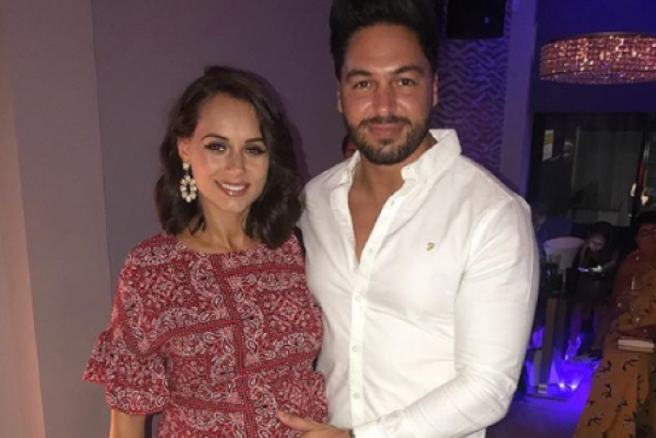 Congratulations are in order as Mario Falcone has welcomed his first child into the world.
The former Towie star shared the big news on his Instagram this morning.
"Happy to announce the birth of our beautiful little boy PARKER JAX FALCONE. Weighing 7lbs 4oz," he gushed.
"Both mummy Becky Miesner and baby are fine. He is absolutely perfect!"
In the adorable photo, Mario, his fiancée Becky, and baby Parker are all holding hands.
How cute!
Parker was born on Friday November 9 at 9:47pm.
And Becky and Mario are over the moon to have finally met their baby boy.
Mario and Becky announced they were expecting in May, opting not to know the baby's sex until the birth.
So they had quite the surprise when little Parker was born and are overjoyed to raise the boy together.
"I am beyond proud of you, Becky," the dad said last month. "You look so so beautiful! Can't wait to see if you cooked a prince or princess in there."
Many of the couples' friends have commented on the photo, congratulating the parents.
Gemma Collins wrote, "Congratulations" followed by a bunch of love hearts.
And Love Island star Johnny Mitchell said, "Congratulations, brother" to the new dad.
We can't wait to see pics of baby Falcone and meet Mario's mini me.