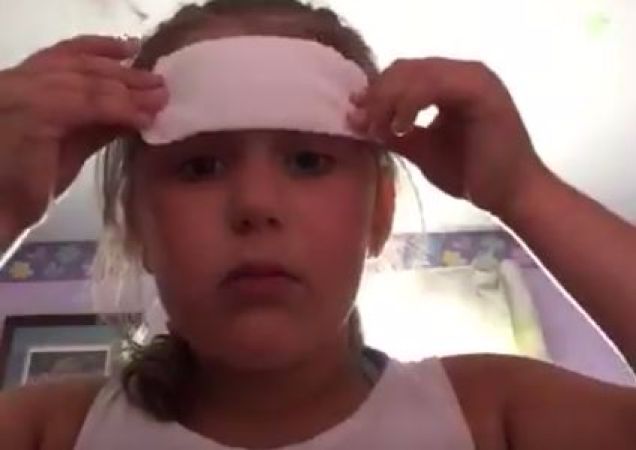 It might seem like aeons ago, but there was a time when feminine hygiene products completely and utterly baffled you.
You may have seen them stored in your bathroom cupboard or squirrelled away in your mum's handbag, but aside from giving them a cursory glance, you didn't tend to give them much thought.
So, it's no surprise that when this particular eight-year-old girl found a pad in her sister's handbag, she struggled to see how she could incorporate it into her make-up routine.
Luckily, this kid was blessed with serious smarts, and didn't let the unknown product confuse her for too long.
When your 8 year old sister makes a makeup tutorial and sees a pad for the first time…what better use?pic.twitter.com/T7ByMPOqTn

— Jaiden (@JaidenPark) August 1, 2017
Twitter user, Jaiden Park, took to Twitter this week to share the hilarious footage of her younger sister foraging for cosmetic supplies, and the internet is in absolute knots over it.
Commenting on the post which has amassed 38,000 likes so far, one Twitter user wrote: "The way she looks at it like 'Right so what do I do with you?'"
"She actually inspects it so seriously, I'm dying," added another while someone else remarked: "I can't count how many times I've watched this and it never gets old."
Ladies, that is gold.