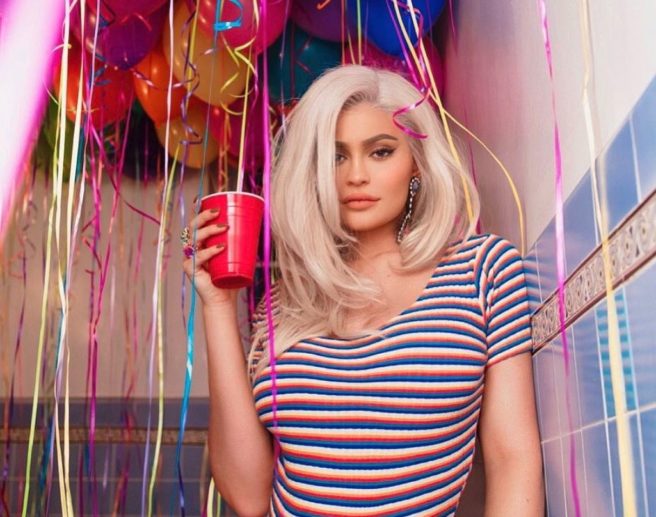 Kylie Jenner, almost-billionaire businesswoman is reaching the grand old age of 21.
Yes, she's worth $900million at barely 21 and we were…well, the less said about us at 21, the better tbh.
stay tuned on @KylieJenner social for the reveal of the 2018 birthday collection! Our 3rd annual bday collection pic.twitter.com/CdjeOnEkw8

— KYLIE COSMETICS (@kyliecosmetics) July 31, 2018
So when she's not posing for the cover of Forbes or GQ with her boyf Travis Scott, she's busying herself with her make-up collection.
So to mark her big 21st birthday, she's releasing a new Kylie kit to celebrate the occasion.
This isn't her first foray into bday/make-up collabs as she brought her first kit out in line with her 19th birthday.
She explained in her Instagram stories, "my birthday collections are super special to me because the first collection I ever did was for my 19th birthday. My birthdays are what set off [makeup] collections for me."
So take a look at what's inside Kylie's "most personal collection" yet, and get ready to be wowed because we love literally every f*ckign thing in it.
Oh Kylie, you are a genius.
Neon Lippies
These six barnd new matte neon lipsticks come in various shades with the best names including, 'Glam,' 'Rumor,' 'Rager,' 'August,' 'Flirtini,' and 'Birthday Behaviour'.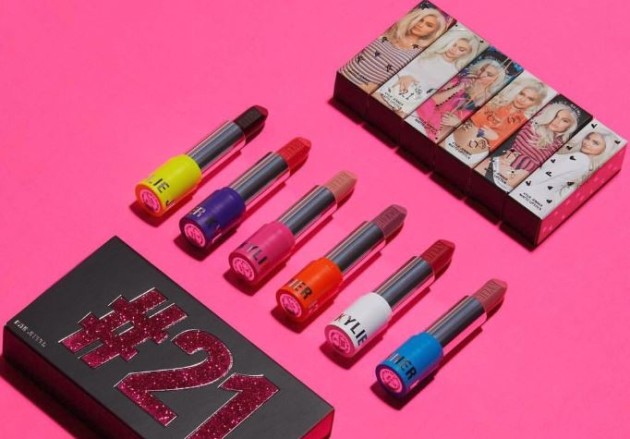 Birthday Lip Trio
She's giving a nod here to her finally reaching the legal drinking age in the US and the trio includes: 'The After Party', 'Shots' and 'Victoria'.
'Get Lit' Pressed Highlighter
We're LOVING the name. We'd buy it for that alone. We dare you not to glow with her divine 'Champagne Showers' highlighter.
Liquid Shadows
'Eat Cake', 'Born to Sparkle', 'Fine Wine' will change your life, you've been warned.
Pressed Powder Eye Palettes
This stunning eyeshadow palette called 'Sipping Pretty' fits right in with the drunk theme and we are big fans.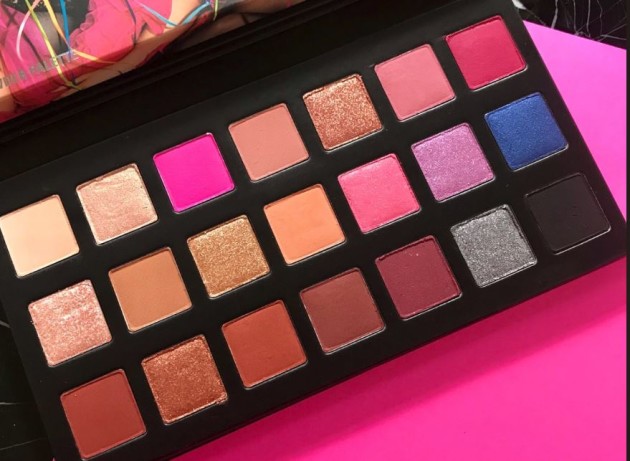 Lip Kits
Kylies iconic lip kits are here and they're called – Twenty-One', 'Baddie', and 'Tipsy'.
Plus a mini lip kit collection with, 'Boss, 'Victoria', 'Rad', 'Say No More', 'Boy Bye', 'Queen'. Yaaass.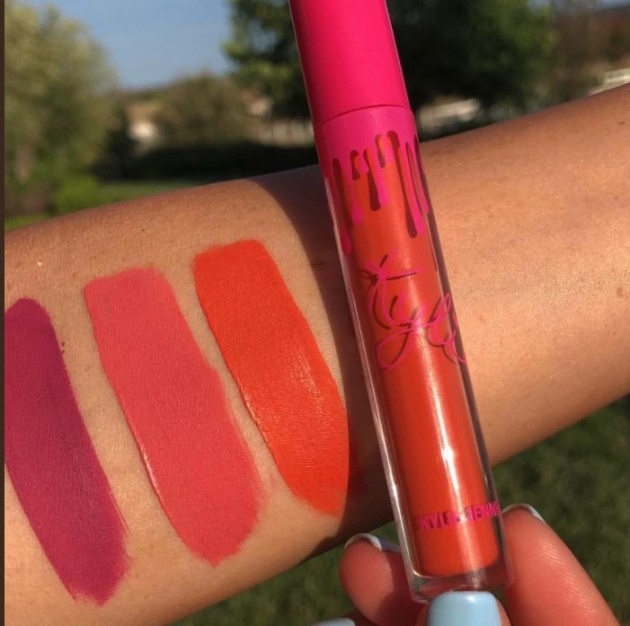 We legit want it all.
Catch it when it launches online on August 6th.