We're super excited for the release of the new live-action version of Beauty and the Beast, hitting cinemas next week.
The movie has spawned a number of interesting products, from beauty serums to flavoured teas, and now one coveted noughties fashion brand is getting inspired by the Disney flick.
Juicy Couture is clearly as excited as us about the upcoming film, as the veteran velour vendors have teamed up with the fairytale creators at Disney to produce a dreamy tracksuit collection inspired by Belle.
Ideal for an off-duty Disney princess, the tracksuit tops take some not-so-subtle inspiration from the classic cartoon.
The designers came up with a gorgeous stained glass window design for the navy jacket, which is emblazoned with 5300 Swarovski crystals.
The jacket might be cute, but it comes with a regal price tag, coming in at €839.26.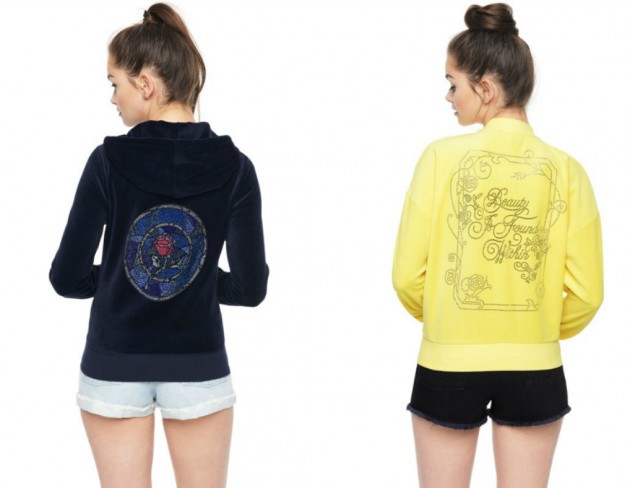 Stained Glass Rose Robertson Jacket, €839.26, Beauty From Within Robertson Jacket, €719.02
The limited edition collection also includes a yellow velour hoodie, which we could totally see Belle throwing over her ball gown if she nipped outside for some air at the ball.
The uber-fancy trackies are a bit out of our price range, but a girl can dare to dream, right?
After all, that's what fairytales are for.