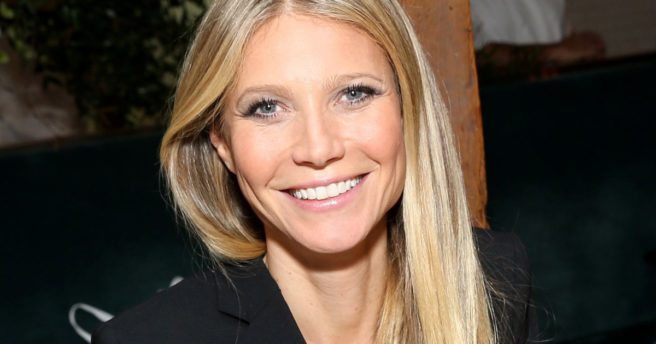 So, it's been almost 10 years since Gwyneth Paltrow launched her health and lifestyle website, Goop, and only now has she admitted that even she doesn't know what exactly the blog posts are about.
The actress appeared on Jimmy Kimmel's talk show on Monday night and the host used the the opportunity to ask about the business Gwyneth now calls her "full-time job".
Goop is known for its bizarre 'wellness' articles and it seems there was one particular subject that Jimmy just couldn't wrap his head around – Earthing.
It's the practice of walking barefoot in order to reconnect with the earth, apparently.
But as it turns out, not even Gwyneth can has am explanation for this one. In response to the host's curiosity, she said "So one of the things we like to do on Goop is find what the alternative world says about feeling good in the modern-day world. So, earthing—I don't actually know that much about earthing, and it came out of me not knowing anything about earthing but hearing about it.''
Hmm, isn't this your "full-time job" Gwen?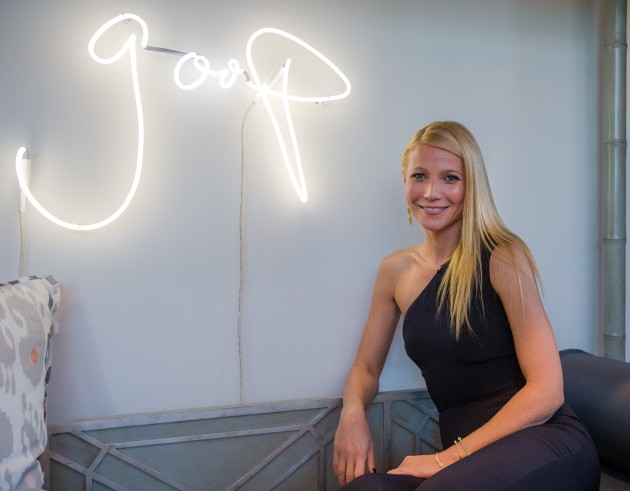 She continued, "They say that we lost touch with sort of being barefoot in the earth, and there's some sort of electromagnetic thing that we're missing. It's good to take your shoes off in the grass."
Eventually she breaks, admitting "I don't know what the f*ck we talk about!"
Not content with basically outing Gwyneth as a poor business manager, Jimmy then asked the star about one of the most unusual products for sale on the website – Jade eggs.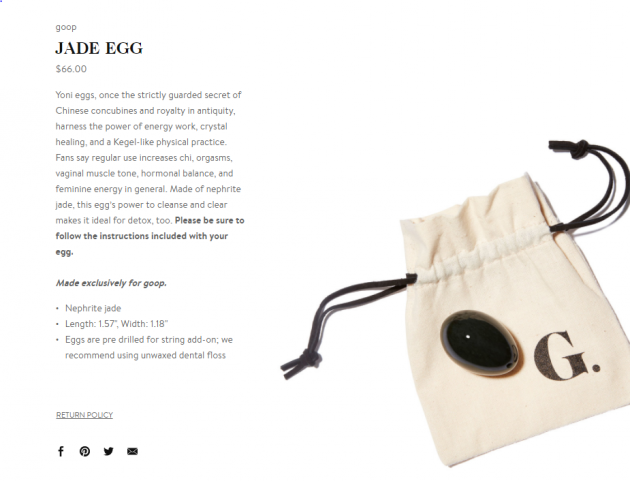 "So, the Jade Egg is an ancient Chinese practice where women insert the Jade Egg in their lady parts to help tone the pelvic floor," Gwyneth says.
"It acts as a small weight, so I suppose it tones the pelvic floor, and there are women who are really good at practising this, and they say it's good for balancing hormones and all kinds of amazing benefits."
We'll take your word for it.