Prince Louis' christening took place on Monday, 9th July at Westminster Abbey and it was a day filled with love and laugher.
And now Kensington Place have given us four stunning portraits from the wonderful occasion.
Shot by Matt Holyoak at Clarence House following the christening ceremony, each photograph captures the joy of the day and the closeness of the family.
The Duke and Duchess of Cambridge have released four official photographs to mark the christening of Prince Louis on Monday 9th July.

The photographs were taken by Matt Holyoak at Clarence House, following Prince Louis's christening. pic.twitter.com/v6mN6QDgrr

— Kensington Palace (@KensingtonRoyal) July 15, 2018
The group shot includes Prince William and Kate Middleton in front and centre, with their children Prince George, Princess Charlotte, and Prince Louis.
Their respective families are surrounding them, including William's father Prince Charles and the Duchess of Cornwall, Camilla Parker-Bowle on the left, with Prince Harry and the Duchess of Sussex, Meghan Markle.
Meanwhile, on the right are the Middletons — Kate's parents Michael and Carole, as well as sister Pippa, and her husband James, and their younger brother James.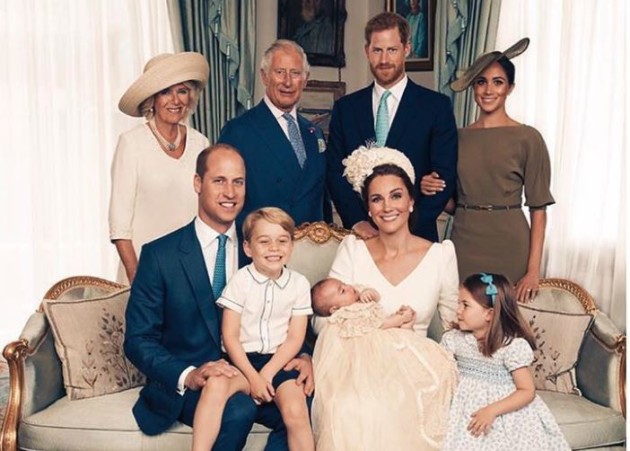 According to Cosmopolitan, photographer Matt released a statement saying, "everyone was so relaxed and in such good spirits, it was an absolute pleasure. I only hope I have captured some of that joy in my photographs."
There is also a shot of Kate with newborn baby Louis in the grounds of Clarence House and besotted does she look?!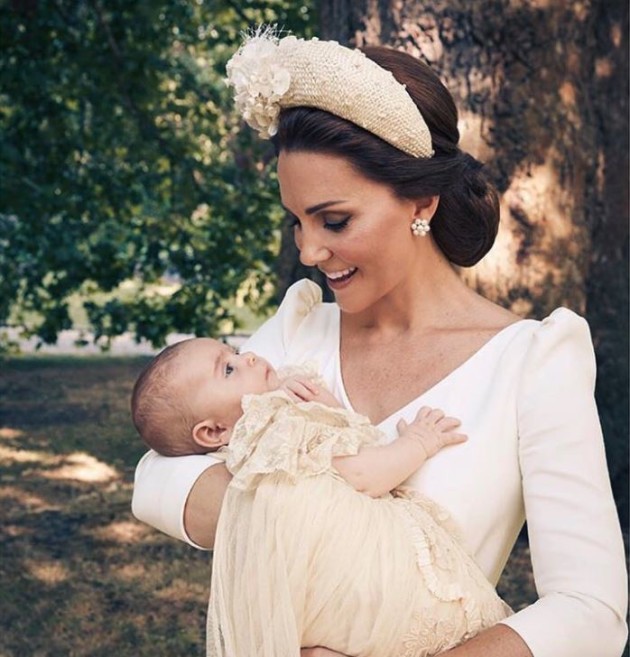 People were quick to comment on the images on social media, with one writing, ''this will go down in history as one of the most beautiful photos of mother and child ever'' while another said, ''what a beautiful moment of joy.''
The official photograph collection would not be complete without a snap of the family of five.
While Prince William is grinning widely and Kate is cooing at Prince Louis, it was George and Charlotte that seem to enchant everybody.
One wrote ''gorgeous photo… one blessed family'' and another said, ''George's pose tho'' followed by love heart eye emojis.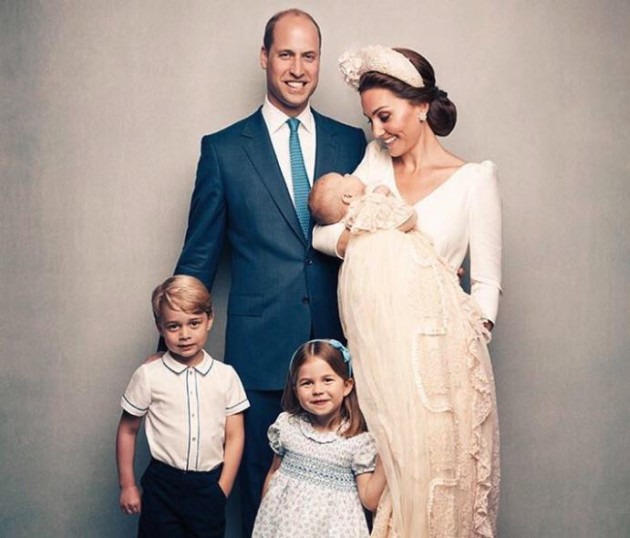 Charlotte wasn't forgotten with one comment saying, ''Charlotte steals the show again, such a sweetheart.''
Queen Elizabeth and Prince Philip did not attend the christening and do not appear in any of the portraits.
Royal reporter Rebecca English released a statement explaining why this is the case.
She tweeted, ''the Queen and the Duke of Edinburgh will not be attending today's christening. There's no health issue for the Queen. She was working flat out in Scotland last week and has got a busy few days in London with the RAF Centenary event tomorrow and Trump on Friday.''
Nevertheless, as one commentator wrote, ''so lovely to see Royals looking like a 'normal' and very happy family'' and from these photo's, that is clear to see.