Aimee Connolly has painted the faces of some of Ireland's top stars with her skilled hand, and she has taken to sharing her skills with a generation of up-coming professional makeup artists.
At a recent Masterclass of her's, hosted at The Galmont Hotel & Spa, the all-star makeup artist impressed us with not just her makeup but her outfit choices as well.
The MUA donned what could arguably be described as the perfect key piece for nailing this season's most popular fashion trend.
Leopard print has been all over the high street, and Aimee's long-line dress is a simple and stylish way to tap in to the trend.
From high street hero store Zara, the classic cut means you can keep wearing it long after leopard print retreats back to the jungle of foregone fashion trends.
Despite it being a trend print at the moment, it's so classic and reoccurring that there's no reason to banish it once this season has passed.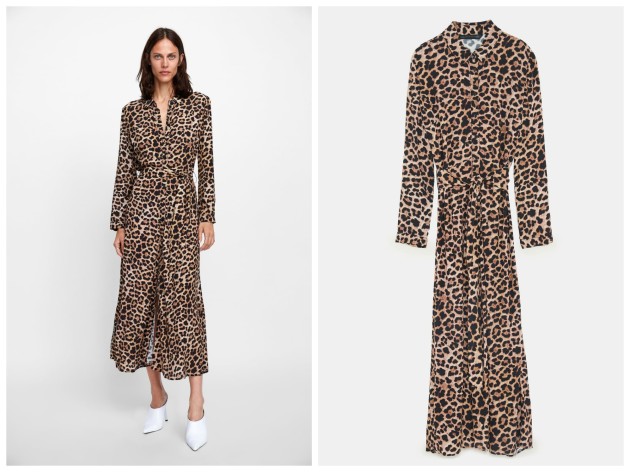 Leopard print dress, €49.95, Zara
Coming in just under fifty quid, the dress can be worn with a myriad of other pieces to keep it looking fresh.
Opt a-la-Aimee and pair it with pointed ankle boots for evening, or try a pair of white runners and a black leather jacket for a NYFW-inspired daytime look.
The possibilities are pretty much endless with this look.