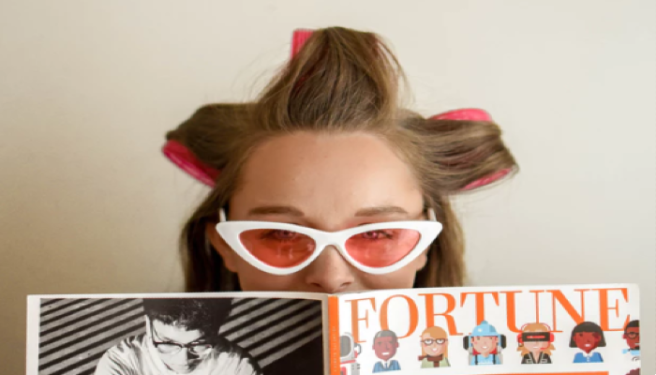 Protecting your hair from the harsh winter elements can be tricky at best, but we've got you covered. Think of us like cuddly pals who are strangely obsessed with keeping your hair flawless in winter.
From static frizz to brittle split ends, there are all kinds of reasons why Christmas season wreaks havoc on hair.
Hat-head aftermath and cashmere-caused static are two major culprits, but applying heat to your locks from blow-drying wet hair also leads to trouble in hair paradise.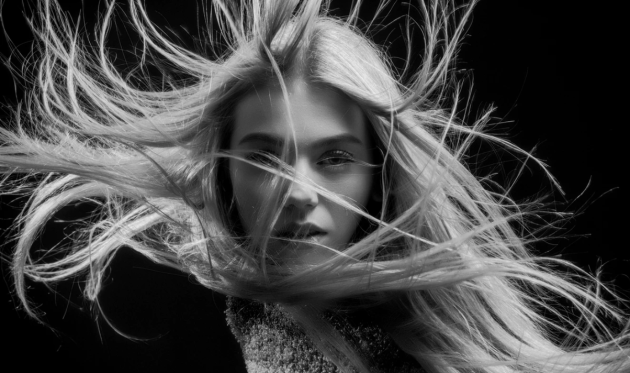 "How do I go from Coldilocks to Snow Queen this Christmas?", we hear you ask.
Introducing our cheat sheet for your winter hair:
1. DON'T leave your house with wet hair, this is a one way trip to Flu Land. Wet hair can also break easily if it's frozen from the drop in temperature, just don't do it gals.
2. Try to keep a balanced temperature in your home so you don't have massive shocks when you leave the house or come in from work: this can irritate both your skin and scalp.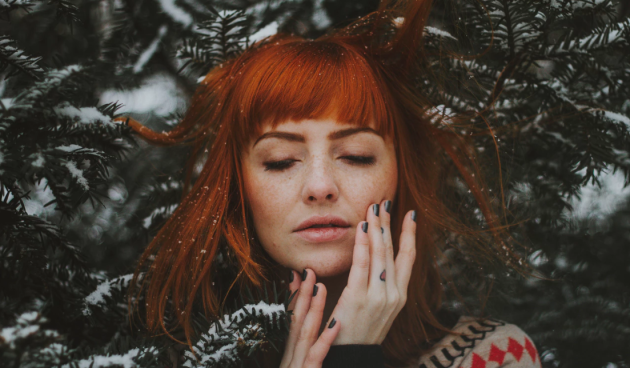 3. Turn the hot water in your shower down just a tad, your hair will thank you later.
In the winter, we all crave scalding hot showers to allow our bodies to regulate its temperature after spending all day in the cold, but hot water isn't good for your hair, it actually dehydrates it.
By keeping it just above lukewarm, you'll prevent having dry skin and scalp. Keep the moisture in your mane, huns.
To prevent those precious oils from escaping, we recommend Argan oil products. Acure Organics Moroccan Argan Oil has ingredients like buckthorn oil and pumpkin seed oil, which are both rich in fatty acids for retaining moisture.
4. Coconut oil is also renowned for treating dry and brittle hair in winter. Use 100% organic coconut oil from your local health foods shop and spot the difference in time for Santa to make it down the chimney.
5. John Frieda Luxurious Volume 7-Day Treatment targets deflated hair fibres—plumping them up for days, some say it even lasts a week. John Frieda, you Christmas angel.
6. Use heat protection before blow drying your hair, try Tresemmé Keratin Smooth 7 Day System Heat Activated Treatment. It's heat-activated, which means the substance is offering a semi-permanent solution to that crown of stray hairs. MAGICAL.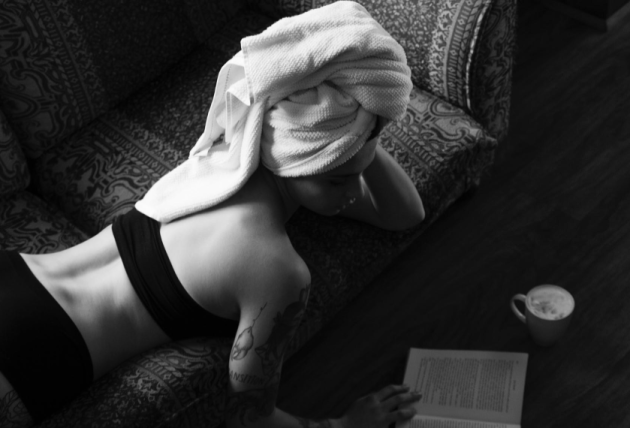 7. OUR TOP TIP: We are absolutely WORSHIPPING Santa's little hairdryer right now: LanaiBLO.
Keep your hair dry and bouncy with volume by using the Limited Edition Rose Gold LanaiBLO.
Let it snow then let it blow, we say. They promise to keep your hair shimmering and shiny with an ultra sleek finish, it's also an ideal gift for your loved ones if you're stuck for a present.
However, this hairdryer is so gorge that you'll most likely want to keep it all to yourself… we know we do.
It's lightweight, has an ultra long cord so you can dry your hair without having to linger near the plug socket and comes in three colours; pretty-in-pink, snow white and midnight black.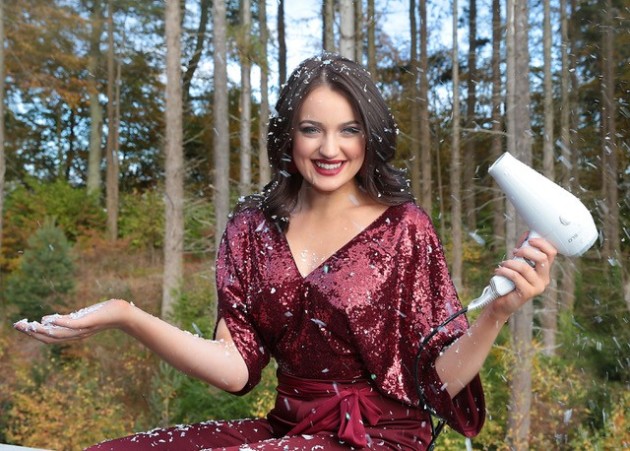 It's technology works to seal in moisture and counteract frizz, leaving those locks more stylish than ever for all those Christmas parties and celebrations.
Those of us who still have a 90's heavyweight hairdryer will know the struggle of trying to dry your hair with the equivalent of a minor breeze. *sigh*
Holly Willoughby, Dani Dyer, Made in Chelsea's Binky and Rosie, Frankie Gaff, Una Healy, models Rosanna Davidson and Lottie Moss are among LanaiBlo's famous clients, and for a good reason.
8. Join the micellar water trend, ASAP. It's not just for skincare, the substance is now being used to revitalise limp hair.
Herbal Essences have just released their renew Micellar Water & Blue Ginger Shampoo and Conditioner, which contain special antioxidants for removing dirt and oil from the hair's surface.
Free from silicones, gluten, colourants and parabens, it purely works to refresh hair with gently cleansing micelles for bringing your hair back to life.
There you are ladies, use this cheat sheet to defy the elements this winter and you'll have the best hair in the North Pole. Guaranteed.