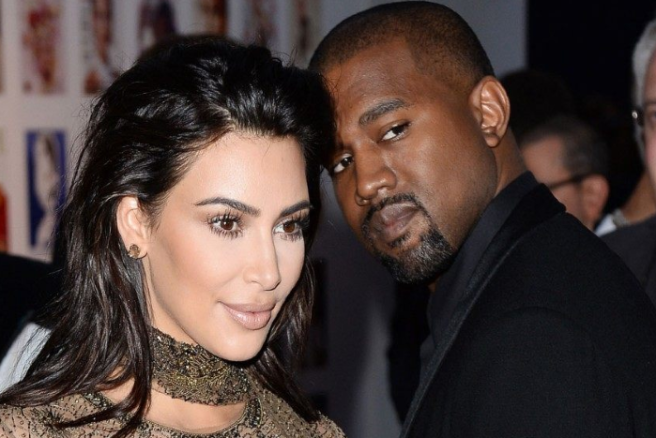 Sunday's season finale of Keeping Up with the Kardashians saw Kim open up candidly about her husband Kanye West, following the rapper's turbulent declaration that "slavery was a choice".
Despite admitting that she was "hysterically crying" when she heard her 41-year-old husband say the quote, she claims that he is of sound mind and is even "doing good".
The Kardashian star will always have his back, it seems.
She spoke about the controversial hip-hop star's antics very openly;
"When he gets ramped up, he can't control what he says — he can't let it go," she said. "He loves being ramped up."
He's like, 'I feel powerful when I'm ramped up. I don't want to be so suppressed. Yeah, I say crazy s—, but I've always said crazy s—. That's why I'm Kanye.'"
She insists, however, that his intentions are understandable to her as his wife;
"I always know what Kanye's intentions are and what he's trying to say, but I also know that they're going to write a headline and people are going assume that that's exactly what you said and what you meant," she continued.
"He didn't say slavery is a choice, he was saying, 'If you're going to still be enslaved for another 400 years, then that's some bulls—.' That, as a wife, is really frustrating to see the media take everything and run with it."
The timing was extremely unfortunate; Kris Jenner was set to appear on the Ellen DeGeneres show, who commented on the whole debacle.
"I just want to make everything better," said Jenner, 63. "You know me. I want everybody to get along, I want everybody to be happy, I want everybody to understand one another, communicate."
"Even thought Kanye went on TMZ this morning and made some controversial comments, my loyalty really lies with Kanye," Jenner continued.
"It's really my job to be there to support Kanye and be somebody in his life that offers him love and support and not criticism."
Once the scandal was settled, Kim flew out to Wyoming to support Kanye at his album launch party.
"I am so excited to be in Wyoming for Kanye's listening party," she said. "After TMZ, Kanye changed his whole album. I'm just excited so many people came out to support him. … I'm glad that now we can just have fun, listen to the music and have a good time."
"I obviously support him and will always, but he likes to speak for himself and I like to speak for myself," she added. "As his wife, I just have to express how I feel and have those private conversations with him and help him better communicate what he has to say."
Kim had also been working with the White House to attempt to commute 63-year-old Alice Maria Johnson's life sentence for a first time non-violent drug offence.
"My first phone call was to Ivanka [Trump]. I just felt like as a woman she would really feel for this woman the way that I connected with Alice," Kim said. "She did and she connected me with her husband Jared Kushner, so I actually have a meeting with the president of the United States next week to discuss Alice Johnson."
According to Kim, it was a "tricky" situation, as she disagrees with Donald Trump's polarising views.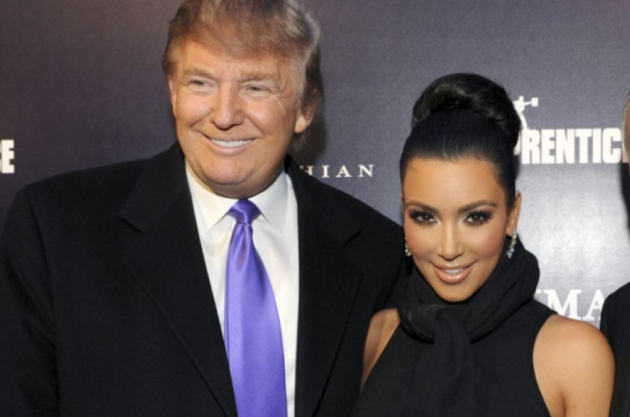 "I've been so straightforward with Jared. I have different views, I was at Hillary Clinton fundraisers. So this might not be a popular opinion, but I'll talk to whoever I need to talk to to get the job done."
"I know we have one shot to plead our case. Knowing that someone's life is in your hand, it's a really scary feeling," she added. "We have to just do justice by Alice."
She then flew to Tennessee to meet Johnson in person, after Trump shockingly commuted her sentence.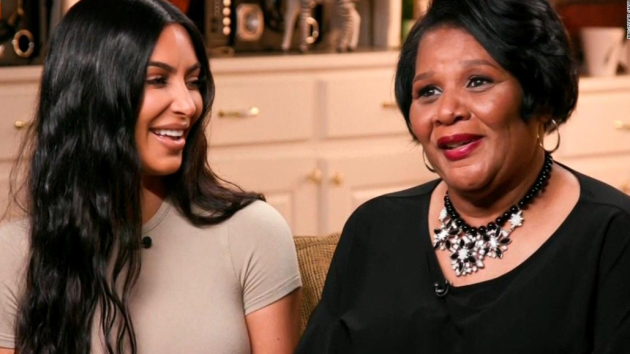 "It's just such a satisfying moment. To know that she's been behind bars for 22 years and she's now home — it's really amazing," she said. "Just seeing Alice with her huge family, it's like me and my big family. If I couldn't be with them for two decades, that would break my soul."
"That's what so many people don't get. This has nothing to do with politics. F— politics," she added. "I don't really know anything. This is: Get in front of the person — the only person in the world that can make this decision — and try to change their mind."
"Every time I think that I've had a crazy year, I live the next year and it's even crazier. … On this journey of getting Alice out, I have learned so much about criminal justice is and really how messed up our system is," Kim said.
"There's so much that has to be done … now that that is in me, I can't stop at Alice. There has to be so much more than I can do."
The season wrapped up, the family reflected on the addition of three beautiful new grandchildren; Stormi, True and Chicago.
All in all, Keeping Up with the Kardashians displayed the crazy year which the clan has had, but the positivity which they have for each other was the most heartwarming aspect.
Bring on the next season, and even more drama, we say.