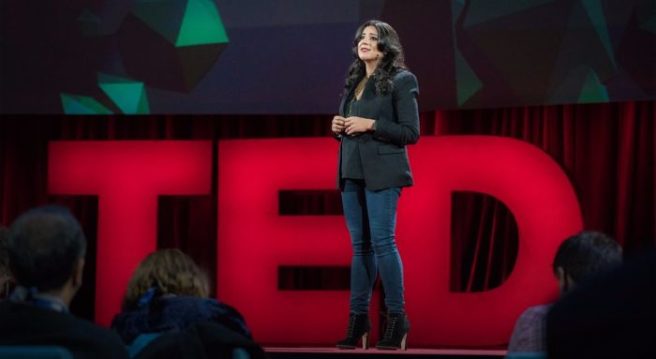 For the past 20 years, TED has been devoted to spreading ideas with powerful talks – and now you can watch them live on the big screen.
What does the future hold for you? That's what TED wants to explore this year.
"In 2017, TED will balance a hard look at the seismic shifts that are altering the way the world works with insights into how we can foster personal learning, growth and empowerment," reads the TED2017 website.
Three of these talks are being broadcast live in various Omniplex cinemas in Ireland, with the aim for us to come out inspired about a host of topics from science to business and everything in between.
The first event which is being streamed live in Omniplex cinemas is the TED2017 Opening Event. This will give you an opportunity to experience the opening night of TED and the revelatory talks that come from it.
The flagship event, TED2017: The Future You, is also being streamed live, which will explore the support a global community needs to make their voices heard.
For the first time, cinema audiences can become part of this community, watching this year's TED prize winner receive a $1m (€930,000) award towards a creative, bold wish to spark global change.
The final in the TED series at Omniplex is the TED2017 Highlights Exclusive. This event will give cinema goers a first of its kind look at the TED 2017 conference experience, showcasing the best of the week, where curiosity was sparked, minds were opened and worlds were shifted.
All three TED Events take place at Omniplex Mahon Point Cork, Omniplex Rathmines, Dublin, Omniplex Dundalk, Omniplex Limerick and Omniplex Sligo.
TED2017 Opening Event takes place at 6.30pm on Tuesday, April 25, 2017.
TED2017: The Future You Prize Event takes place at 6.30pm on Thursday, April 27, 2017.
TED2017 Highlights Exclusive takes place on Sunday, April 30, 2017 at 4.00pm.
if you don't want to miss out, advance booking on www.omniplex.ie is recommended.