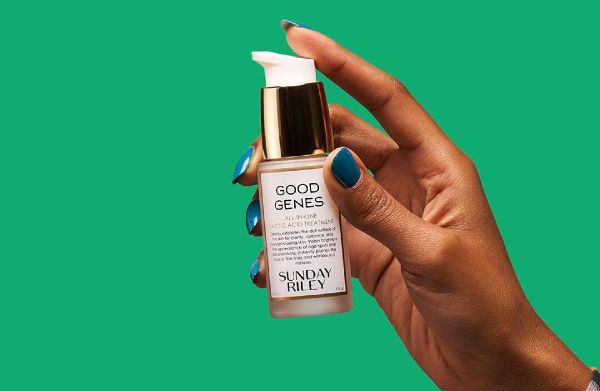 Misrepresentation of a brand is an industry faux pas, and this is what Sunday Riley has been accused of this week.
Sunday Riley is a luxury skincare brand, raved about by bloggers and influencers with an eye watering price tag, and so it would be assumed that they would have a high standard of results to match their high prices. The brand is famous for their unique products, such as their UFO Ultra-Clarifying Face Oil, and their Luna Night Oil Treatment.
Most people use reviews to base their buying decisions on, and it's likely that if you're considering parting with up to €105.00 on a skincare product, you're probably going to read the reviews.
This week, Sunday Riley faced accusations of deception, after a Reddit user and supposed former Sunday Riley employee uploaded a document allegedly depicting an email series asking team members to leave fake positive reviews of the business.
A copy of what appears to be an internal email was uploaded to beauty page Estee Laundry.
The document asks that employees 'write at least 3 reviews' on the Sephora website which reflect positively on the brand, and combat things said in negative reviews.
so, full disclosure, i love a lot of sunday riley products, but no one can truly be surprised about this—or think that SR is the only brand that's doing it https://t.co/sVzzahGHAt

— morgoroth (@morganeleanor) October 16, 2018
Sephora have been in touch with the brand, and released a statement to Allure, reading:
'At Sephora, we believe in the power of the beauty community and that knowledge should be shared to benefit all. Sephora has very strict brand rules regarding our Ratings and Reviews, which we know are an important decision tool for our clients.'
'Additionally, we have teams dedicated to protecting the integrity of our Ratings and Reviews, ensuring through detailed moderation that it's a constant trusted, unbiased, authentic source for all. We do not believe this incident is representative of the Sephora Ratings and Reviews culture, or the countless hours our clients have spent sharing their product experiences with us and others.'
'We've been in touch with Sunday Riley on this matter, and they have committed to adhering to our review policy.'
The accusations have opened up a wider discussion about online transparency for brands such as Sunday Riley.
Some in the beauty community speculate that if these allegations are true, this certainly isnt the only example of a brand engaging in this type of alleged behaviour.