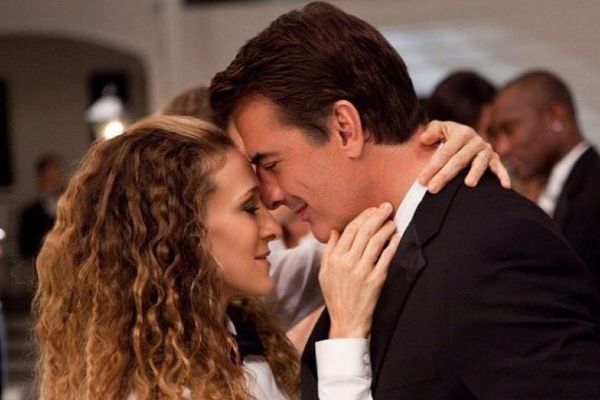 Who wouldn't have wanted a Sex And The City 3?
Well, maybe not you after you hear this.
It has been revealed that the beloved Mr Big wasn't going to make the cut…literally.
Details have emerged that show Chris Noth's character was going to be killed off – and in a sad way.
Killing "Big"in the beginning of the 3rd film would have killed the film for me. Their relationship along with "the girls" was the reason why I watched the entire series, many, many, many times. Loved the 1st film. Hated the 2nd. #SATC

— Sandi Margolis (@SandiMargolis) November 20, 2018
Journalist James Andrew Miller spoke with stars and writers of the films on his Origins podcast, where it was revealed that Mr. Big would die "relatively early" in the film, of a sudden "heart attack in the shower."
Oh, no.
Andrew said, "They point to the fact that it calls for Mr. Big to die of a heart attack in the shower relatively early on in the film, making the remainder of the movie more about how Carrie recovers from Big's death than about the relationship between the four women."
Chris Noth has not read the script, but he did tell Miller that he "heard it was really a superior script, probably having learned the mistakes, from not the first two, but at least the second one."
(Noth called the first two SATC movies "corny" and "sentimental as hell.")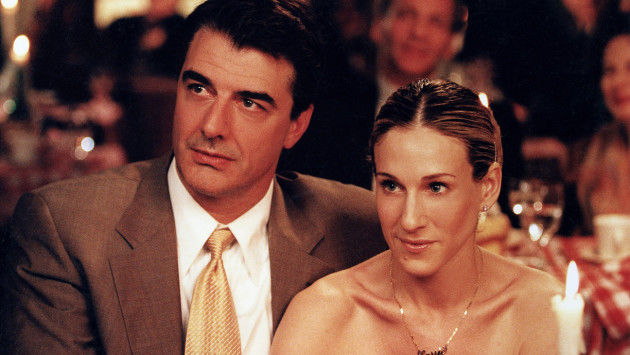 It was also part of the reason that Kim Cattrall, who plays Samantha, said no to the movie.
Apparently, the plot revolved around Big's death and how Carrie would cope, and Andrew said, "People close to Kim believe the script for the movie didn't have a lot to offer the character of Samantha.''
Are we glad that Carrie's on-again off-again love interest is still alive and kicking?
Abso-fucking-lutely.