There have been a lot of beauty trends attempting to give us both definition and dewy perfection over the years. Contouring, baking and strobing have all had their time in the limelight. However, contouring is not going away any time soon.
We reckon this is probably because when done correctly the results are flawless.
However, there have been moments (many moments) when people needed to put down the brushes and think about about their choices because it was just not working. Contouring is hard. Getting all the right shades in all the right places and blending until you have a sprained wrist can be a challenge.
Just ask some of these people:
Why are you contouring your collarbones?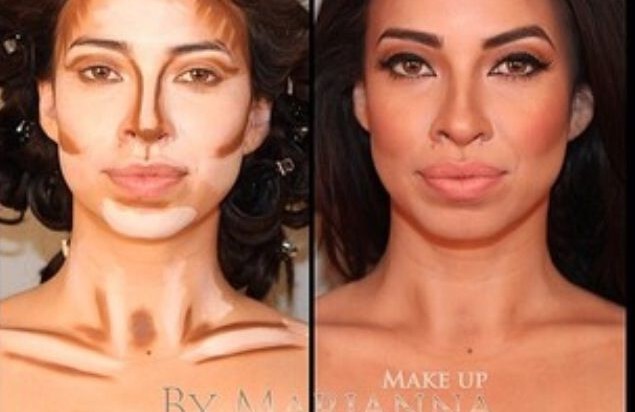 You could easily work up an appetite:
Ordnance survey maps don't take this much decoding:
This is why it takes everyone so long to get ready:
It is actually the worst:
Is it really necessary?
Animal print is very on trend these days:
Just when you think you nailed it….
You realise you have made a terrible mistake:
Sometimes we think we should just stick to what we know best: