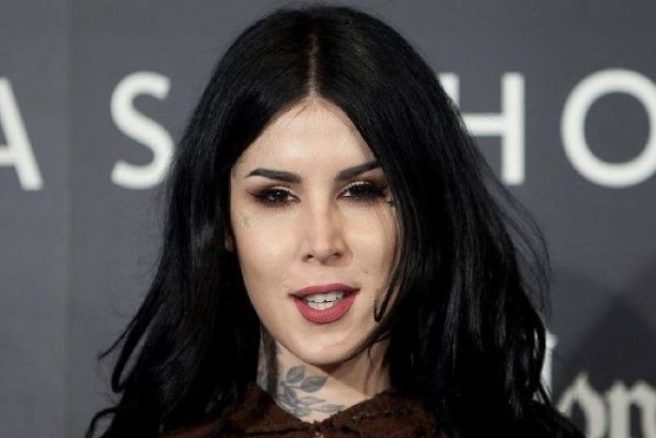 Huge congratulations are in order for Kat Von D who has become a mum for the first time. The makeup mogul shared the incredible news on her Instagram account.
She posted a snap of her husband cradling their newborn baby.
"Meet our beautiful baby boy, Leafer Von D Reyes," she shared.
Kat explained that she will be distancing herself from social media as she adjusts to this new chapter of her life.
"Thank you for all our beloved friends and family, fans and followers for your patience in us announcing his long awaited arrival.
"To be honest, my husband and I want to take the next 40 days [the 4th trimester] to focus on the baby and our amazing relationship transitioning into parenthood," the new mum explained.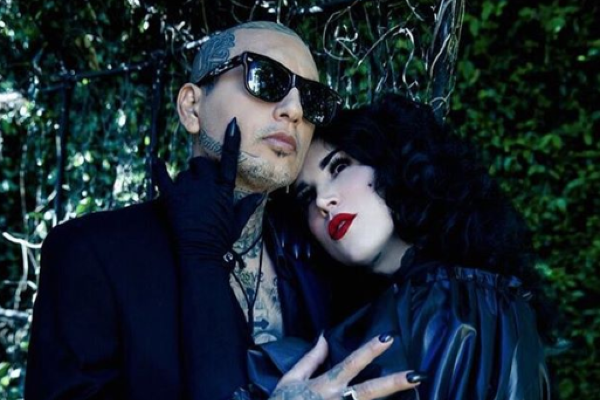 Kat added: "So, please excuse us if we're not on here as much for a little while. Just know we love you all and thank you for all the words of love and support," she addressed her followers who have been showering the new mum with congratulatory messages since news broke of baby Leafer's arrival.
The 36-year-old's husband also spoke about their son's arrival in quite the moving Instagram post. Prayers shared numerous photos of him and his little boy.
The proud dad gushed about his new family and admitted that he is the happiest he has ever been in his life.
"I love you so much Kitty. I've never seen anyone fight for anything the way you fought to bring our son into this world," he praised his wife.
2018 has been quite the special year for the new parents. They tied the knot at the beginning of the year in February and are now seeing out the year with the cutest new addition to their family.
We're thrilled for them.