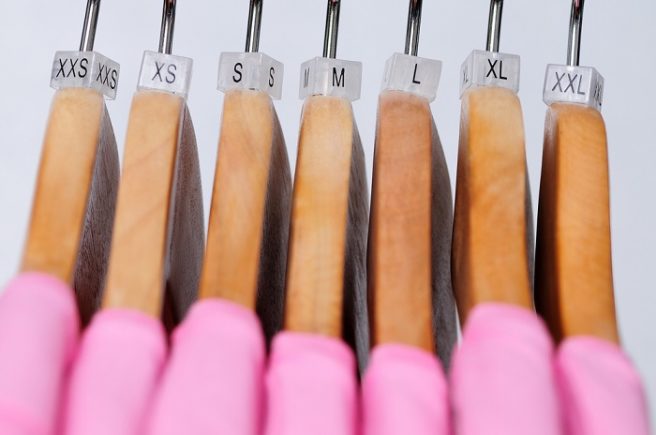 I approach shopping with a mixture of hope and trepidation. It's nearly like putting my self esteem on a bungee rope and hoping to hell that I tied the chord properly.
You see, dear reader, I'm a size 12-or at least I should be. In some shops I'm a 10, in others I'm a 20. How good I feel about myself and the world in general that day directly correlates to the numbers on the clothes. And I'm sure I'm not the only one.
Obviously, I would love nothing more to wake up in the morning and have Gigi Hadid's abs, but I like pizza too much for that to happen anytime soon.
I'm no super model, but the 'average' size of Irish women is a UK 14, so as a 12(ish) I should have no problem finding decent clothes in an average high street store, right?
WRONG.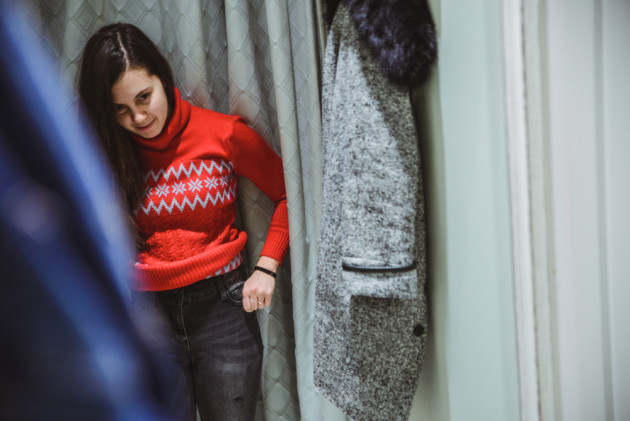 A couple of months ago I went into a much-loved and well known high street store to pick up a chiffon shirt for work. Burgundy, with those 70's sleeves the seem to be everywhere, I figured I was on to a winner. Paid for it without trying it on, a rookie mistake in hindsight.
I brought it home, tried it on. Much to my disgust, it wouldn't even fight over my chest.
I was completely distraught, I must have piled on the pounds without realising it, started vowing to myself that I would live on a diet of celery and treadmills.
Tearing it off in a self-directed rage, I turned to an old reliable shirt that's been wardrobe staple for many moons. Then, the label caught my eye, it was the same size, from the same shop. Both the shirts were a similar cut and material, bought within about two years of each other. One fit perfectly and the other restricted any hope of breathing.
In jeans, one high street store a pair of high waisted skinny's 12 fit like a dream, another wouldn't go past my knees.
You'd think that there should be some kind of general consensus between clothing manufacturers but, in actual fact, there isn't. Which really doesn't make sense. Even the history behind where these sizes come from doesn't make that much sense.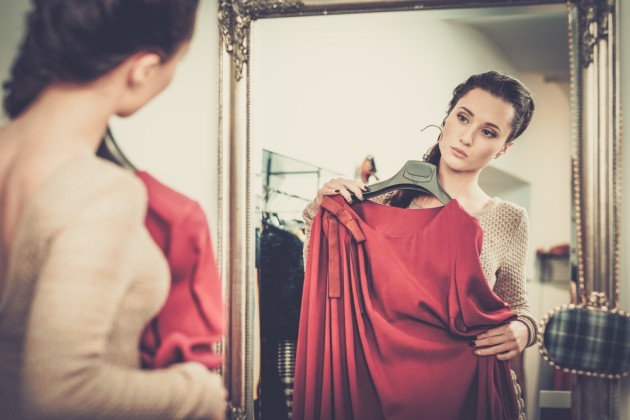 So buckle in, ladies and gentlemen, for the quickest roller-coaster whistle stop tour of sizing conundrums in the world.
According to research done by Slate, the idea of standardised sizing first appeared in 1940's America. With Europe still in bits from World War Two, New York became home to the fashion industry. Couture and tailor made clothing begin to decline in comparison to ready-to-go, mass produced clothes.
Before this ready-made clothes were only for men (typical), they used chest measurements to suss out what his other measurements would be. So the geniuses decided to do the same for women, basing sizes on women's busts.
Of course, these measurements aren't exactly accurate. We all know ta ta's have a life and mind of their own.
So in the 1950's the government went back to the drawing board, asking statisticians to take measurements of over 15,000 women. They hoped to create a broad, simple, standardised system using all that data. But the data wouldn't co-operate, because everybody is different (obvs) AND they only measured white women.
So they came up with 27 different sizes, including height differences, but that caused major headaches for manufacturers. So eventually, they came up with a more simplistic size range, from 8 to 32, based on bust measurements and a "classic" hourglass shape, which only 8% of women have. By the 1970's the US government pretty much gave up trying to control dress sizes, so they let manufacturers decide.
In 1982, the 'Specification for Size Designation of Women's Wear' was released in the UK. Similarly to the US, while stores were happy with these guidelines at first, they let them slip by the wayside giving manufacturers a lot more wiggle room (unlike those aforementioned jeans).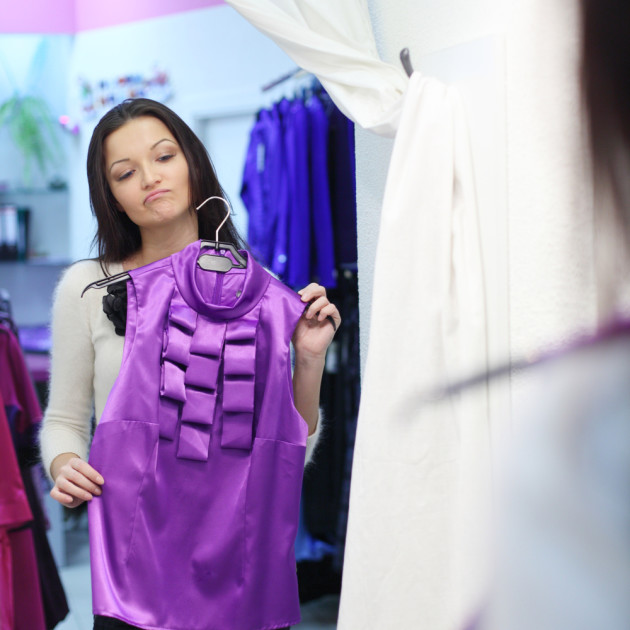 Today, the changing of measurements can go either way. On one hand, you have budget stores using it as an excuse to slash sizes and save money by using less material per item. On the flip side, vanity sizing means that over the years some shops have crept their sizes up the scale to make customers feel better about themselves.
Anyway, my point is that you don't need a label to define your size. Society constantly, through social media, magazines, films and TV, tells women that to be a above a certain size means to be lesser. Less attractive, less intelligent, less ambitious. Which of course, simply isn't true. So why do we obsess over completely archaic sizes that are totally inaccurate anyway?
So please, ladies, don't go beating yourself by beating yourself into those jeans. You are and always will be so much more than a number on a label. And who really cares what that label says? As long as you're happy, healthy and can look in the mirror and say 'yeah I'm hella fine' that's all that matters.
And FYI, I went back and got at top in a 16- and it looks great.