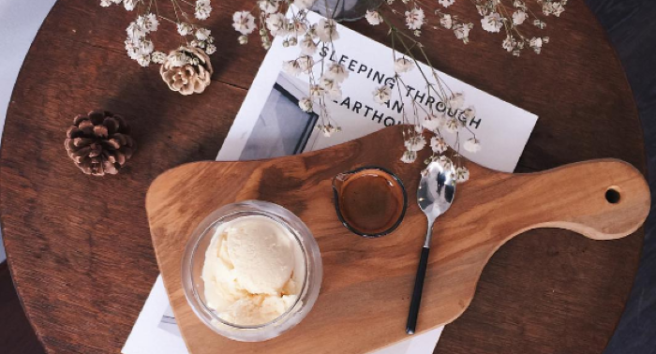 Powering through a hangover can be tough, especially after night of excess where alcohols were mixed, tables were danced on and regrettable texts were sent.
Here's a few hangover cures that work for us, because no one deserves to feel this amount of pain just for having fun:
10. Powerade
Drinking is so often followed by puking, and if this is the case, replacing lost electrolytes and minerals will help you on the road to recovery.
Drinking Powerade can help replace the lost electrolytes, plus it's a flat drink rather than fizzy so it's easier on a sick tummy.
Lucozade works well too if you can stomach the bubbles
9. Vanilla ice cream
Much like a glass of milk, vanilla ice cream can coat and calm an angry, irritated stomach that was until very recently full of Jägerbombs.
So if your tummy is on fire, try a cooling coat of plain vanilla ice cream or fro-yo.
8. Dioralyte
While Dioralyte may reside in the very un-glamorous world of diarrhoea cures, the rehydration sachets are a quick way to get better if you can't face drinking litres and litres of uisce.
The sachets contain rehydration salts, consisting of glucose and electrolytes like sodium chloride, potassium chloride and disodium hydrogen citrate, which work to replace body fluids lost after a heavy night on the town.
7. Banana
Eating a banana can help shorten the length of time you're going to spend being revoltingly hungover.
The more dehydrated you get, the more potassium you lose, which makes you feel extra tired and generally icky.
If you manage to eat the banana before you go to sleep for the night, it will serve you well.
6. Feminax
Feminax is obviously a powerful cure for period pain, but the painkiller is also excellent for curing throbbing hangover headaches.
Also, if your muscles are aching from a night on the tiles, these tablets can help.
5. Two Advil
If the headache is what's killing you, then two Advil every few hours washed down with a pint of water is the only way to go.
Simple but efficient.
4. Spice bag
If you are well enough for a nice starchy meal, a spice bag is one of the preferred ways to go.
Definitely not recommended for those with a sick stomach due to the spice, but this high calorie, high carb meal will give you the energy to go about your day
3. Lukewarm shower
When the hangover is so bad that you're welcoming death with a smile, sitting in the shower and contemplating your life choices for hours is the only way to go.
It's also handy if you simply cant stop puking, because what difference does it make when you're already in the shower? You can just puke freely and let the shower wash away the evidence of last night.
Also, opting for lukewarm rather than hot water can help wake you up from a zombie-like state.
2. Tea, tea, tea
Tea literally cures everything, and the caffeine in a good cuppa can help perk you up, without hurting your stomach like coffee could.
The milk in tea can also help settle your stomach, and if you take sugar, you can elevate your energy levels.
1. Hot chicken roll and a can of Coke
The crème de la crème of cures, the classic chicken roll and can of Coke combo will never get old.
The addition of a packet of cheese and onion crisps to this stellar line-up is never a bad idea either.