Last Friday, we told you to get yourselves to one of three locations around Dublin city centre if you wanted a chance to win free flights with Aer Lingus.
If you missed out on the excitement which ensued, you're probably wondering what all this is about, so let's recap!
In an effort to rid the nation of the January Blues, the airline set up Sun Dials at Grand Canal Dock, O'Connell Street and South King Street.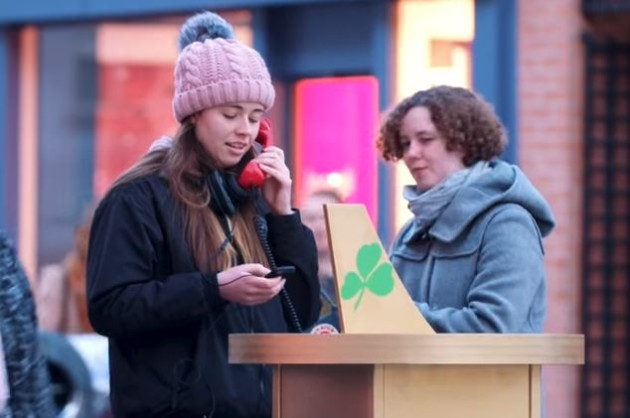 The moment these Sun Dials started ringing, it was up to you to pick one up and answer the three questions posed by the Aer Lingus staff member on the other end.
If you answered all three correctly, you and a friend would be jetting off for a much-needed trip abroad.
It really was as simple as that, but if you don't believe us, just take a look at this!