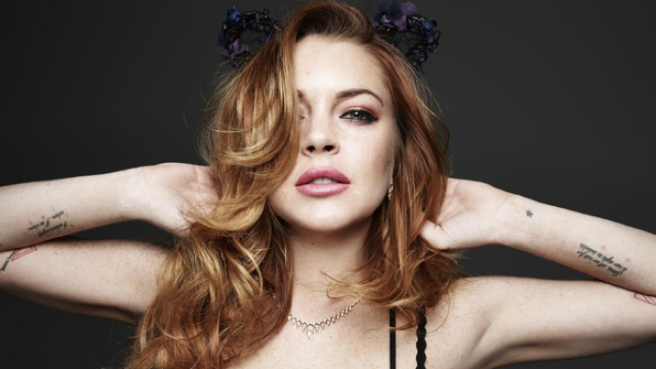 A number of allegations of sexual harassment, inappropriate behaviour and rape have been made against Hollywood film producer Harvey Weinstein in recent days.
A number of actresses have joined the victims in speaking out against the producer.
Lindsay Lohan, who has previously worked with Weinstein, took to social media to defend him.
According to E News! the actress uploaded two videos to Instagram, in which she defended the producer.
'I feel very bad for Harvey Weinstein right now, I don't think it's right what's going on,' Lindsay said in the video.
The video included Harvey's name typed in pink font beside an angel emoji.
lindsay lohan (and her whack accent) is defending Harvey Weinstein on her insta rn. GOODBYE TO YOU FOREVER. pic.twitter.com/aMzvAOXPYp

— lauren yap (@itslaurenyap) October 11, 2017
'I think Georgina needs to take a stand and be there for her husband,' she said, referring to Harvey's wife who announced yesterday that she was leaving the producer.
'He's never harmed me or did anything to me—we've done several movies together,' she continued.
'I think everyone needs to stop—I think it's wrong. So stand up.'
The videos have since been removed from Instagram.