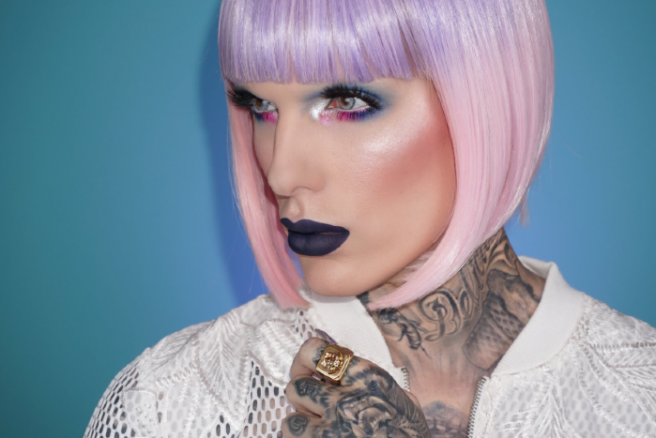 Influencers are on the rise at the moment, with a booming make-up and cosmetics industry and the ever-expanding social media platforms, branding is more lucrative than ever.
Make-up guru and general sass queen Jeffree Star has always vowed to be as honest with his fans as possible, even when it comes to his wealth.
It's no secret that he is ABSURDLY wealthy; as well as his YouTube earnings and side projects, he predominantly generates income from his giant line of cosmetics.
Remember how I was going to film a video exposing makeup brand deals? The brand I was working with just bitched out and cancelled because they are worried that the price they pay me, will upset their other clients… they don't want the $ exposed anymore.

— Jeffree Star (@JeffreeStar) December 17, 2018
He has now promised to expose any brand who try to meddle with him and his CASH DOLLA in any way that he can, and boy does he have power.
David Dobrik was told by the make-up star that he earns $150 million PER YEAR. *Pause to allow shook people to gather themselves before continuing*
In his recent tweets, Star mentions how he was supposed to create a project which exposed make-up brand deals, but the brand he was working with pulled out in order to keep other clients happy.
He has now revealed how much they were offering to pay him for a SINGLE product; a jaw-dropping $165,000. Dear God.
This video idea is important and I find it funny how brands are afraid to expose the $$$ they pay influencers but it's advertising. Just like Pepsi paying to be in a movie.. But makeup companies want it to be a secret. WHY? This brand offered me $165,000 to use their new product.

— Jeffree Star (@JeffreeStar) December 17, 2018
He challenged another brand to come forward in the New Year to help him in his mission to discuss behind the scenes make-up brand deals, which would be fascinating to see.
It's sure to be a crazy end result, whatever Star comes up with.
Maybe we should try our hand at this make-up artist business?