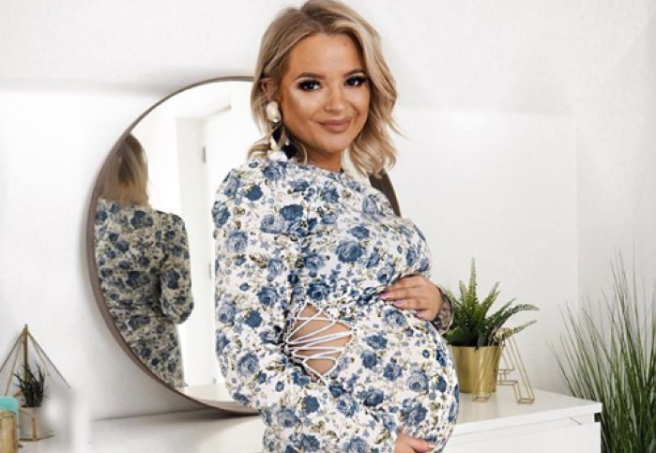 Congrats are in order for fashion blogger Ashlee Coburn, who has welcomed a beautiful little girl.
Although we are absolutely delighted for the couple on the birth of their first child – we are devastated that Ashlee won't be rolling out those pregnancy look-books anymore.
Slaying pregnancy fashion, the blogger who goes by the name Oh So Femme documented her stunning style throughout the nine months.
While maternity wear is still leaving a lot to be desired in terms of fashion, Ashlee didn't let that stop her as she looked flawless.
From off-the-shoulder dresses to owning animal prints, her Instagram is a must-stop if you need clothing inspiration, pregnant or not.
Right up to the day before she gave birth, the blogger stunned in a leopard print jumpsuit.
Ashlee also shared our sadness at seeing her pregnancy come to an end, as she said: "Today is the very last day I get to dress my bump."
However, we can't wait to see what she does as a new mum and of course, what clothes she chooses to style her baby girl in.
The blogger announced the arrival of her daughter with the CUTEST picture – Hello, broodiness.
In the caption, the new mum said: "Welcoming my most prized possession into the world on Tuesday night 13th November 2018, 6lb 11, my gorgeous little girl."
"Now we had a tough day (her cord got stuck around her neck during delivery but I made sure we got her here safe and well) mummy is just a little tender so will be taking a couple days to enjoy our little bundle."
"But I just want to thank every single person for all your messages! Hundreds coming in and although I won't be able to answer all of them I will be reading them and appreciate every one!! Absolutely in love with my little girl and so proud to be a mummy! Best feeling in the world," she finished.
Congrats to the couple on their new addition.
And we will remain forever obsessed with her pregnancy looks.