Only a few days ago, Grammy-nominated singer Bebe Rexha took to Instagram to proclaim her anger and frustration at body-shaming designers who refused to dress her for the ceremony.
Why? Because she's a SIZE EIGHT. She didn't name names, but if only she did. They'd have been ripped to shreds in minutes.
The Meant To Be singer is nominated for two awards at the Grammys, and said in a video; "If a size six/eight is too big, then, I don't know what to tell you, then I don't want to wear your f*cking dresses, 'cause that's crazy."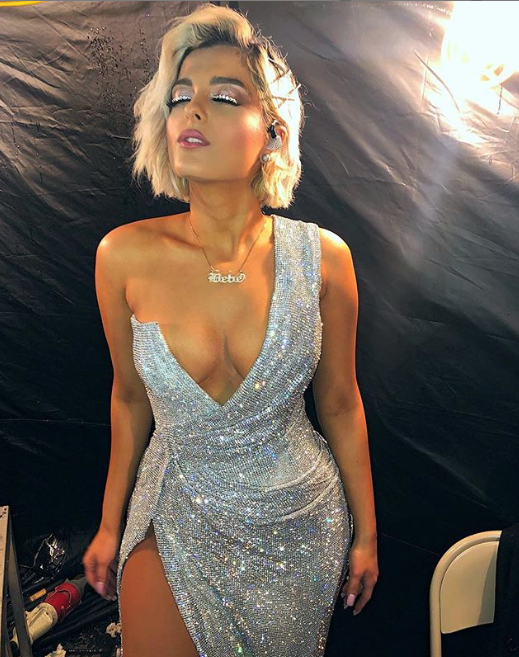 She continued; "You're saying that all the women in the world that are size eight and up are not beautiful and they cannot wear your dressed,"
"Im sorry, I had to get this off my chest," Bebe captioned the post. "If you don't like my fashion style or my music that's one thing. But don't say you can't dress someone that isn't a runway size."
"Empower women to love their bodies instead of making girls and women feel less then by their size. My size eight ass is still going to the Grammys," she concluded.
Demi was quick to comment her support; "F*cking preach!!! Love this and you for speaking your mind and using your voice!!!"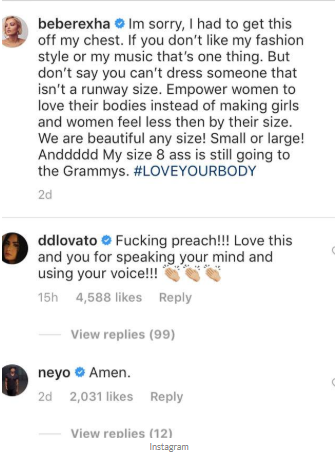 Demi Lovato has always been vocal against body-shamers online, and supportive of plus-sized models in the industry.
She even told a fan who created a detailed sketch of the singer; "That's not how my body looks", insisting that her body be represented accurately.
Rexha has received an overwhelming amount of support from the public and celebrities alike following her video, with numerous designers offering to dress her.