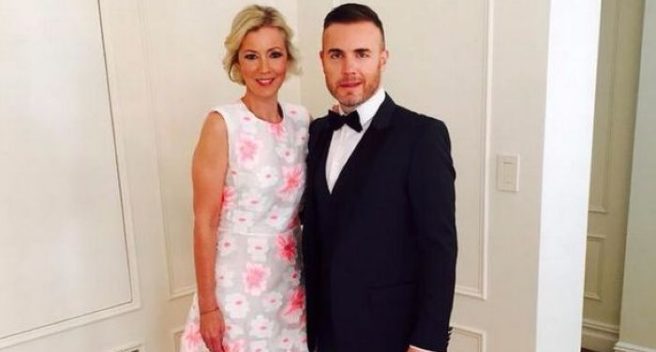 Gary Barlow's wife relatively keeps her face out of the public eye, and we never really hear about their relationship too often.
However, Gary has revealed that he wants to renew his vows to his wife, Dawn.
While filming ITV's An Evening With Take That, he said: "I'd love to renew my wedding vows with my amazing wife.
According to The Sun, he said while filming: "That's definitely on the agenda."
Gary met Dawn when she was 17 and a back-up dancer for Take That. They got married in 2000, and now have three children together.
Mr Barlow was also in the headlines this week for walking out of an interview with Angela Scanlon on The One Show.
Thank you all for the messages. I'm absolutely fine. We had a very hot dressing room and I thought I was gong to faint on live TV !

— Gary Barlow (@GaryBarlow) March 31, 2017
He suddenly got up out of his seat, and told his bandmates to carry on without him because he didn't feel well.
However, he assured fans he was OK by tweeting: "Thank you for all the messages. I'm absolutely fine. We had a very hot dressing room and I thought I was going to faint on live TV!"