The folks on Craggy Island just won out over our mates at the Central Perk with a big achievement.
Father Ted has been voted as one of the most-popular TV shows of the last 25 years, as voted for by IMDb users.
The list features shows made between 1990 and 2014, with the 25 best chosen according to all-time IMDb user rating averages.
Ted, Doogle and Jack come in at 20th place, beating Friends, The X-Files, Twin Peaks and more.
We reckon the priests and Mrs Doyle would be pretty chuffed with that – if they'd ever heard of IMDb, or the internet for that matter.
Topping the list is True Detective, although with its shaky second series we doubt it will remain in first place for next year's vote.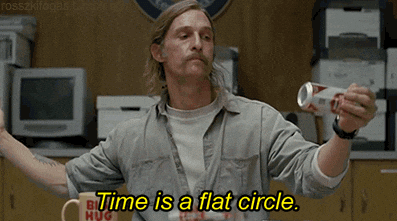 Other notable shows featured include Breaking Bad, Sherlock, House and Game of Thrones.
Basically, every good TV show ever.