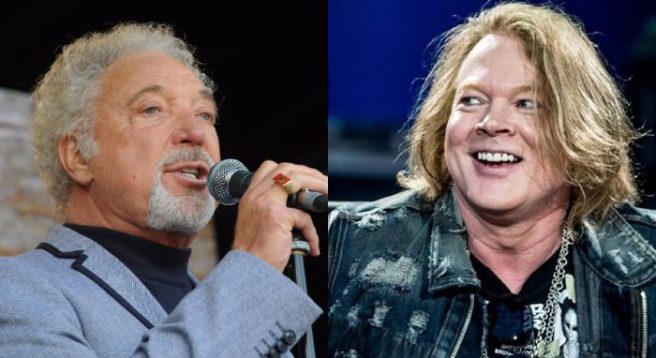 Axl Rose and Tom Jones might be in a bit of trouble after a party they hosted in London.
The performers were partying at the Chiltern Firehouse in the city, which officially closes at 3am, but it seems Axl and Tom didn't stick to that deadline.
Two council officers were called at 4.30am to shut down the party, yet the singers didn't listen and kept going for another hour and a half.
After further complaints, the officials returned and waited until everyone left the venue at 6am.
According to The Sun, Axl threw the get-together and many celebs were in attendance, including Kate Moss' ex-husband, Jamie Hince.
A source told the publication: "The music was pumping. There was screaming, with boozy celebs cheering the fight from Las Vegas, which didn't start until 4.20am UK time."
"Axl was rooting for the US fighter and wasn't happy about noise complaints. The bar manager tried to argue it was a private party.
"The Westminster council officials were made to wait outside by security. Management eventually turned the music off but the shouting continued."
It seems like everyone had a ball, so!