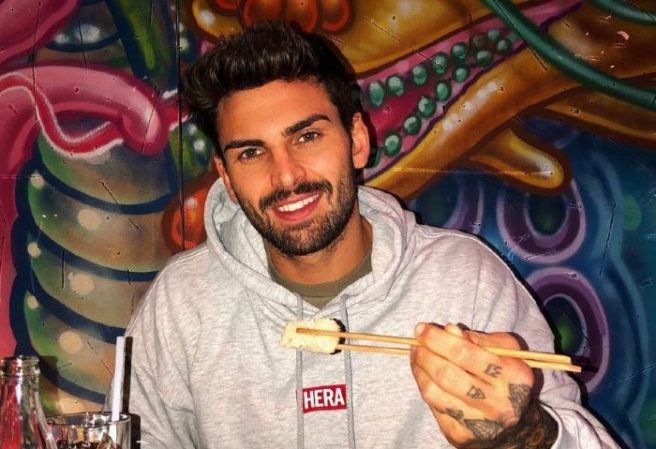 This is legit real.
Adam ''I'd be lying if I didn't say she was attractive'' Collard, of Love Island fame is selling an, er, personal item, of his on eBay.
A lock of his hair?
A sweaty t-shirt?
Eh, no – it's a used tissue.
HAS THE WORLD GONE MAD, we hear you ask.
Yes, is the answer.
Love Island co-star Sam Bird has explained to fans what is going on in a video with Adam.
Adam said, ''I think the world's gone mad because this started as a joke on Saturday night and one of my friends has put on a used tissue by me and now the eBay bidding has gone up to £4,500. I don't know if this is legit. What do you think Sam [Bird]?''
Sam said, ''Because I'm the one bidding on it.''
Adam also posted screenshots of the bidding war, writing, ''This is getting out of hand. Please don't waste your money' and 'Someone's surely joking here? Otherwise, the world's gone mad.''
A staggering 62 (insane) people have placed bids on the tissue on the product since it was listed at just £1.40 on the weekend.
It's described as ''Adam Collards Used Tissue. Condition is Used. Dispatched with Royal Mail 2nd Class.''
There are four days left in this exciting auction so be sure to bid…we know we sure as f*ck won't be.