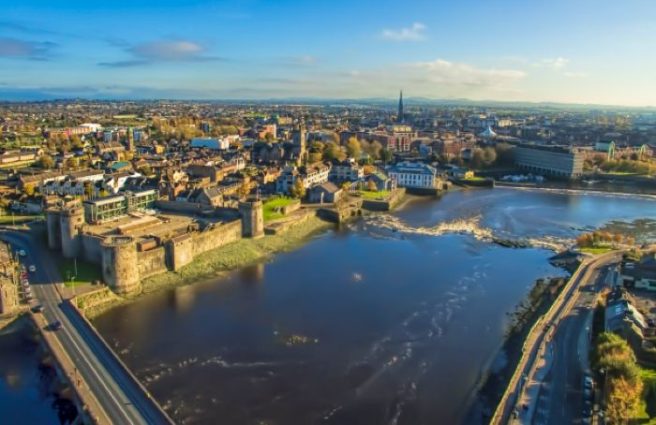 Is there anything more satisfying than a well-deserved post-work pint?
Sometimes a little tipple is just what's needed to unwind after a long day on the grind, and as we're slowly but surely seeing that little stretch in the evening, thoughts of mid-week gatherings and bright beer gardens are begging to creep back into our minds.
But luckily, we live in a country brimming with cosy little pubs and gorgeous bars just waiting to welcome us after a long, hard day.
This week, we're heading South to bring you our pick of the best spots in Limerick city.
House, Limerick.
Is there anything better than a gorgeous outdoor terrace, gorgeous cocktails and divine interiors.. all under one roof? No, no there is not! The sister to House on Leeson Street, House opened up in Limerick just on the bank of the River Shannon, making for highly picturesque scenes. The food is also delicious, if you're feeling peckish.
Flannerys.
Michael Flannery's Pub is well known to everyone in Limerick. Located on Denmark Street, alongside the pedestrian shopping area of Limerick and just around the corner from the famous Milk Market, its vibrant red shopfront is set off against a beautiful stone façade.
The Locke Bar.
Dating back to 1724, the lively Locke Bar in Limerick City is an genuine local institution. It is the home of live music, great craic, and a great pint of the black stuff. The food is traditional: the menu includes local favourites like potted crab, lamb stew, fish and chips, and plenty of sublime Irish steak. Divine.
Dolans.
Dolans Pub is one of Limericks best loved traditional Irish pubs and seafood restaurants situated on the dockland of Limerick City. Dolans is synonymous in Limerick and beyond for its charm, Irish hospitality, incredible atmosphere, great pint, delicious food and Irish music and dancing sessions.
South's Pub.
South's bar is situated just at the edge of Limerick's Crescent, a uniquely Georgian urban feature, a three-minute stroll from the city centre. A small snug is located to the side of the double swing front doors for those desiring that little bit of privacy or perhaps intimacy, while the rest of the customers sit at either the long bar or along its opposite wall. Get yourself a pint of Guinness, apparently it is the business.
Cheers guys!