Ladies, listen up!
If ever there was an excuse to catch up with the girls and head out for an few well deserved mid-week cocktails, International Women's Day is it.
To mark the occasion, one Dublin cocktail bar has pledged to give two free drinks to all of its female customers.
Between 5pm and 7pm this evening, NoLIta on South Great George's Street will be providing every woman with two drinks tokens, which can then be used at the bar at any time throughout the night.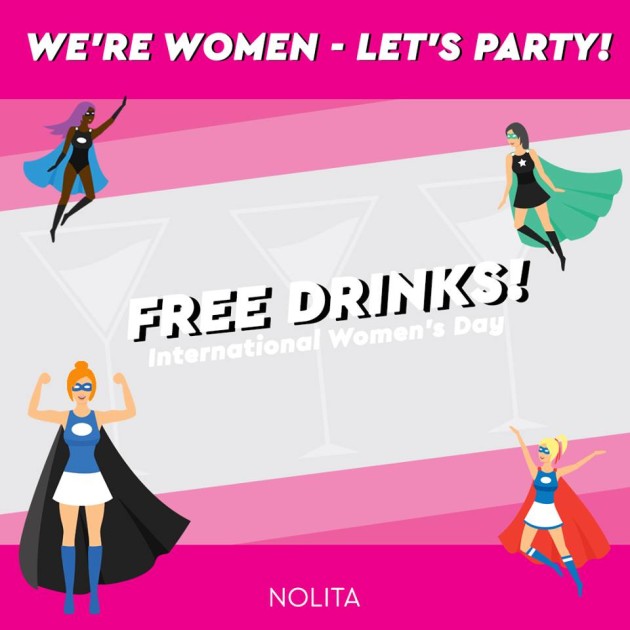 A post on the bar's official Facebook page read: "This International Women's Day we want to toast to all the fantastic women in this city. So, we're giving all the ladies out there TWO free drinks in NoLIta this Thursday 8th March."
"Simply rock up to NoLIta between 5pm-7pm to grab your two drink tokens that you can then claim at the bar any time that night. Who's in?"
Well, we know where we're heading for our after work drinks anyway – it'd be rude not to.